Superphones, smartphones and phones
Bell Mobility offers accessible options through a variety of superphones, smartphones and phones.
You'll find phones with built-in accessibility features from BlackBerry®, Apple, Samsung, Sony and other leading manufacturers.
Shop for Bell Mobility products and services.
For assistance with finding mobile solutions that fit your lifestyle needs, contact our Accessibility services by email, mail, phone or TTY.
Apple
The Apple iPhone was built with accessibility in mind, with its revolutionary user interface and other features, including:
VoiceOver screen reader
Touch screen dialling with large fonts
Instant messaging
TTY support
Intelligent keyboard with predictive text
Plus, there are a variety of hardware and software products (sold separately) that adapt the iPhone for specific needs.
See all iPhone accessibility features (PDF document)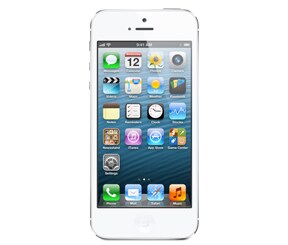 BlackBerry®
Bell Mobility carries a wide selection of BlackBerry® smartphones that include accessible features such as:
BlackBerry Screen Reader
Accessibility menu
BlackBerry Magnify
Hearing aid compatibility
BBM™ Video
Alerts and notifications
Voice control
See all BlackBerry accessibility features (PDF document).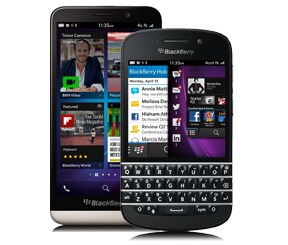 Samsung
Samsung's mobile phones are designed to be easy to use and include many accessibility features, such as:
TalkBack screen reader
Voice typing
Magnification gestures for full screen magnification
Instant messaging
Gesture mode to navigate using touch and swipe gestures
BrailleBack available for download on Google Play
Hearing aid compatibility
Vibrating ringtone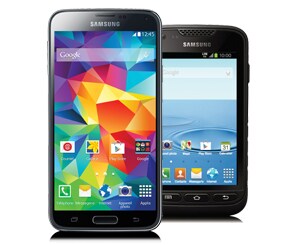 Sony
Sony mobile phones emphasize usability and accessibility in their design, with features such as:
TalkBack screen reader
Large text
Speak passwords
Enhanced web accessibility
Power button ends call
Auto rotate screen
Vibrating ringtone
Reject call with message
Voice dialling