Canada Direct
Canada Direct is an automated service that lets you call Canada and other countries from overseas at a set rate in Canadian currency instead of foreign rates. You can call Canada from over 130 countries and call 240 other countries around the world from 70 countries.
Key benefits
Rates: a Canadian operator can tell you how much your call will cost in Canadian dollars
Billing control: use your Bell Canada Calling Card and your personalized Canada Direct wallet card while travelling. When you return you'll receive an itemized bill for the calls you made
Avoid hotel surcharges: with Canada Direct you can avoid expensive hotel surcharges and per-minute rates
Customer support: our bilingual operators are available 24 hours a day, 7 days a week to help you make calls, set up conference calls or find Canadian phone number information
Modem calls: Avoid paying undisclosed foreign service provider costs for voice, fax or email calls through your modem
How does it work?
Next time you're travelling take along a handy wallet card listing the access numbers you'll need. Just dial the access number for the country you are in and follow the easy instructions.
Why choose Bell Home phone?
Bell Home phone is the most reliable phone service1. It offers great sound quality, is compatible with any alarm system and provides reliable connections to 9-1-1 and emergency services.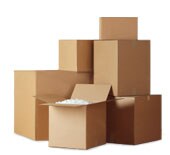 Bell Bundles make you want to move. Notify us of your upcoming move to ensure your services will be installed when you need them.
Move my home services with Bell