DishCare
Enjoy the peace of mind of knowing you'll have quick repair or replacement if your Satellite TV service stops working.
Available to residents of Ontario and Quebec.
Key benefits
Covers the replacement of system components including receivers, remote controls and dish.

Gives you peace of mind of knowing that your repair will be handled by a qualified, professional technician.
$0.00 /mo. with Home phone Complete (including up to 3 Care plans) or $6.95/month when purchased A la carte.
Add your Care plan
Existing Bell Home phone subscribers
Upgrade to Home phone Complete or Home phone Choice and get this Care plan for $0 /mo.

Call us at 1 800 668-6878.
Add this Care plan to your current Home phone package at the A la carte price.
Add
New Home phone subscribers
Choose from our four Home phone packages to get the services that best suit your needs.
Home phone packages
Need help?
---
More ways to shop
Call us at

1 800 668 6878
Why choose Bell Home phone?
Bell Home phone is the most reliable phone service1. It offers great sound quality, is compatible with any alarm system and provides reliable connections to 9-1-1 and emergency services.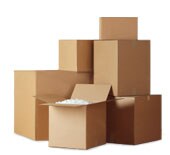 Bell Bundles make you want to move. Notify us of your upcoming move to ensure your services will be installed when you need them.
Move my home services with Bell.