Cover every room with smart
Whole Home Wi‑Fi.
With Whole Home Wi-Fi, Bell brings smart and fast Wi-Fi to every room of your home.
Wall-to-wall coverage
Nobody does Wi-Fi like Bell. Whole Home Wi-Fi delivers fast, wall-to-wall Wi-Fi thanks to our all-new, exclusive access points (we call them pods) placed throughout your home. They work together as a team with our Home Hub to create a seamless, powerful Wi-Fi network in every room.
Smart network
Bell Whole Home Wi-Fi continuously optimizes your network based on when and where your devices access the Internet in your home to ensure they always get the strongest signal and the best speed available, thanks to our exclusive band steering and channel hopping technologies.
Easy-to-use app
With the user-friendly Bell Wi-Fi app you can easily manage your entire home network, no matter where you are, including when kids get Internet, sharing access with guests and updating the password.
The very latest and best in Wi-Fi technology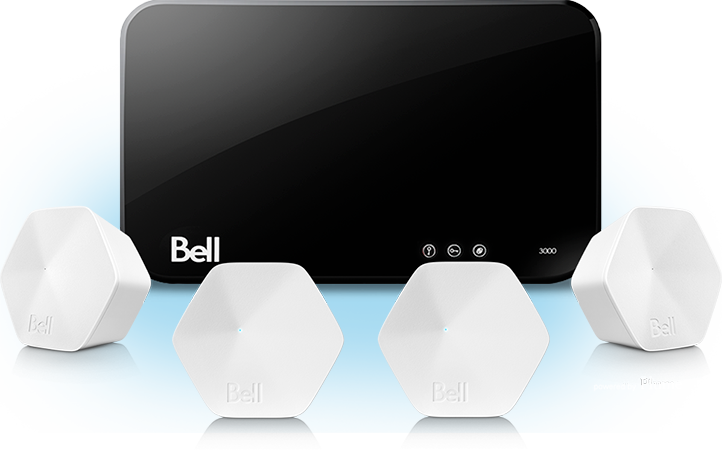 Tri-band
Two 5 GHz bands and one 2.4 GHz band, ideal for multiple devices.
802.11ac
The best Wi-Fi technology on the market.
Band steering
Your devices will continually be pushed to the frequency that provides the best connection.
Channel hopping
Your devices will use the channel with the least amount of interference.
Mesh network
Your Home Hub and pods communicate with each other to provide wall-to-wall connectivity.
What you need to enjoy Whole Home
Wi-fi


Whole Home Wi-Fi pods
4-pack rental
$5/mo.*
Additional pods: $2/mo. each
Need help with this product? Get support
Stay connected, even without power.
Take advantage of the Home Hub 3000's optional battery back-up giving you Internet and1. Another industry first by Bell.
Home phone usage for over 4 hours, during power outages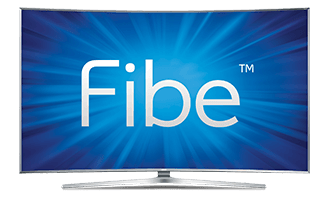 Not a Fibe TV customer yet?
Fibe TV brings you 4K, the best picture quality available, the most-loved channels, easy recording of several shows at once and a unique combination of features that makes watching TV better.
Learn more
Offer details
Available to Internet residential customers with continued subscription to an eligible Bell Internet service and an account in good standing, where access and technology permit. Price subject to change without notice. Taxes extra. Other conditions apply. May differ from illustration shown. One 4-pack rental per account. Additional pod rental available on a single basis, up to a maximum of 10 additional pods per account. The pods remain Bell's property. You may terminate your rental at any time provided you return the pods. Pods may be new or refurbished at Bell's choice.