Bell MTS Fibe TV may be available in your area. Learn more at
BellMTS.ca
.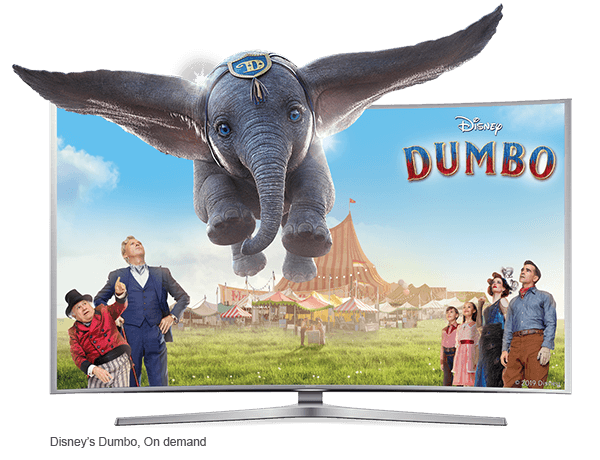 The best satellite TV
service in Canada.
Enjoy truly amazing TV with ultra-stunning picture quality,
the most-loved channels and a combination of features
you won't find anywhere else.
Watch on any screen
Bring your TV service to your tablet, smartphone and laptop and access up to 200 live and on demand channels with the best TV-watching app.1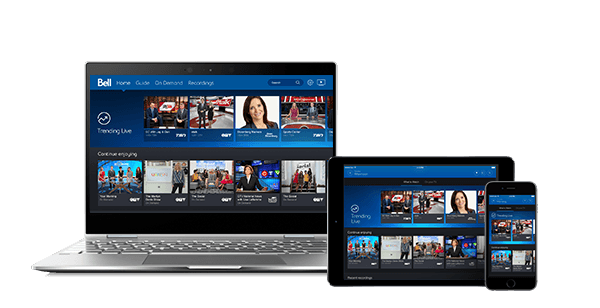 Access Crave and Netflix right from your TV service.2

Exclusive HD PVR
Record your favourite shows with our exclusive HD PVR.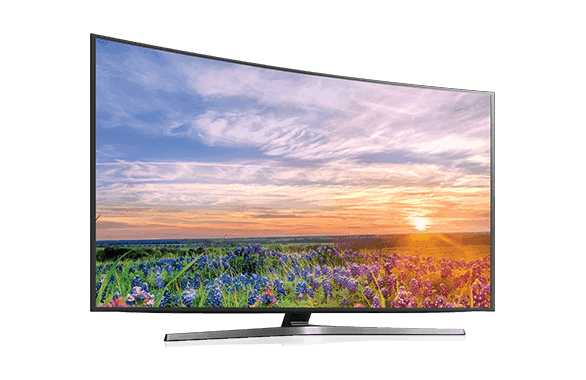 Amazing service. Amazing price.
Enjoy a credit of
$16/mo.*
for
1 year.
Right now, pay only:
Current price $62.45/mo.
$15/mo. HD PVR rental or purchase for $499.
Prices may increase during subscription.
*Credit earned at end of full billing period.
$59.95 one-time installation fee with a 2-year contract.†
Offer details
Additional details
©2019 Disney/Pixar. Crave, STARZ, and all associated logos are trademarks of Bell Media Inc. All rights reserved. All images, artwork and trademarks are the property of their respective owners.
Available to new residential customers in in British Columbia, Alberta, Manitoba, Saskatchewan, NorthwestTerritories, Nunavut and Yukon, where access and line of sight permit. Subject to change without notice; not combinable with other offers. Taxes extra. Other conditions apply. For certain offers, customer must select e-bill and create MyBell profile.
Your promotion consists of a monthly credit off the current price. The current price is subject to increase during your subscription. If the current price increases your monthly price will increase but you will continue to receive your monthly credit during the promotion. Credits apply to the first full 30-day billing period and for each full billing period after that, for the duration of the promotion. A billing period may not start on the day of subscription or installation of services. Price without credit will apply prior to the first full 30-day billing period or if services are terminated during a 30-day billing period. Credits are subject to continued subscription to the eligible Bell services selected at time credits are applied. Any change made to services may result in the loss of credits or promotions, as eligibility conditions may vary. Pricing is based on continued subscription to: Bell Satellite TV Good package; HD PVR.
(†) Installation: $59.95 one-time fee with a 2-year contract, or $209.95 one-time fee with no long term contract (early cancellation charges equivalent to waived portion of installation fee apply). Covers basic installation of up to 3 receivers. $50 installation fee for each additional receiver. Includes satellite installation, receiver setup and connection to your TV; see bell.ca/tvinstall.
HD PVR: 15$/mo. HD PVR rental fee applies. Rental term is month to month. If you rent receiver without default for 60 consecutive months, you may continue to use it at no charge for as long as you are a Bell TV customer. The receiver remains Bell's property. You may terminate your rental at any time provided you return the receiver. Receivers may be new or refurbished at Bell's choice.
You've reached the maximum quantity allowed for this item. If you still need more, you can place another order after finishing this one, or you can call 1 888 466-2453.