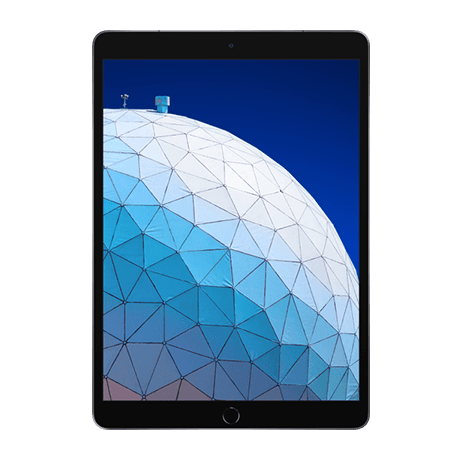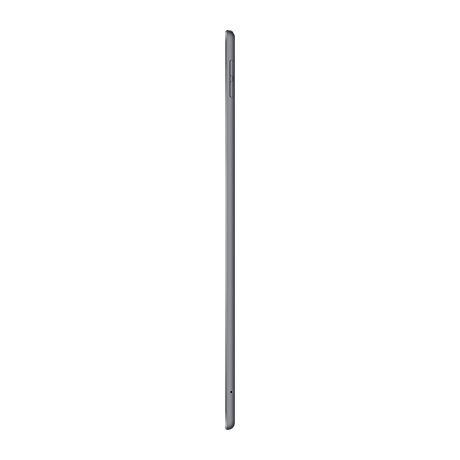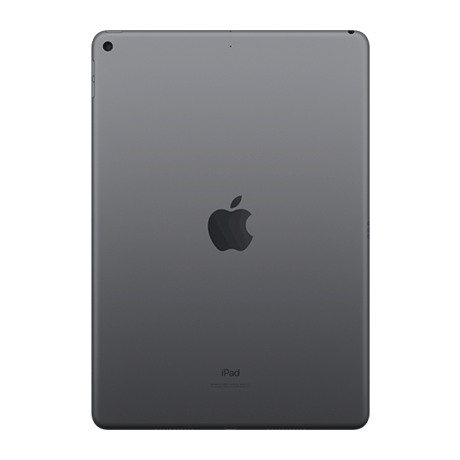 EXCLUSIVE SAVINGS
iPad Air (3rd generation)
from
Taxes extra. Requires an eligible 2-year plan
Requires an eligible 2-year rate plan starting at $10.00/mo.
Taxes on the financed amount are payable with your monthly device payments.
Our device full price:
$1,020.00
Even better on Canada's best network.
Footnote †
With incredible coverage and speed, you'll get the most out of this device with Bell. Learn more about its great features below.
Offers
---
View additional details
(†) Based on a third party score (Global Wireless Solutions OneScore™) calculated using wireless network testing in Canada against other wireless networks of combined data, voice, reliability and network coverage
Now you have 2 ways to pay -
You can pay full price upfront or pay with installments.
Pay full price up front
Pay with installments

Term

No term

Term

2-year Bell SmartPay

Device payment

$1,020.00

Device payment

$22.00 upfront plus $41.59/mo.

Taxes (due up front)

$132.60

$2.86 , $5.53

Minimum monthly rate plan

$10/mo.

Minimum monthly rate plan

$10/mo.

Total minimum monthly charge

Based on plan you choose

Total minimum monthly charge

Based on plan you choose
1. Applied as a monthly discount on device payment. If you end your Commitment Period early, discount for the remainder of your device payments will be lost; see your Agreement for details.
2. 5G is available with compatible devices. Available in select areas of Vancouver, Calgary, Edmonton, Montréal, the Greater Toronto Area, and more. Coverage is approximate; actual coverage may vary and may not include indoor coverage; see bell.ca/5G. The 5G network symbol appearing on a 5G device while in use means that 5G is available on the Bell network in the surrounding local area of the device. Speed, performance and whether a 5G device uses the available 5G depend on various factors including topography, environmental conditions, the current serving radio conditions at your location, and whether the device is actively downloading or uploading data and subject to Bell's Internet traffic management practices (e.g., priority access to emergency personnel and critical infrastructure personnel). See bell.ca/ITMP. Outside 5G areas, 5G devices will continue to have access to our fastest 4G speeds available. Fastest based on a third party combined score (Global Wireless Solutions OneScore™) speed test results in 5G network areas from Bell.
3. The display has rounded corners. When measured diagonally as a rectangle, the iPad Pro 11-inch screen is 11 inches. Actual viewable area is less.
† Purchase financing provided by Bell Mobility, on approved credit. Cash price is $0.00. $0 down payment. financed at 0% APR equals $41.59 per month for 24 months. Cost of borrowing is $0, for a total of $0.00. $132.60 in taxes on full cost of the device due at time of purchase. If you end your Bell SmartPay Agreement early, then your remaining device payments will become due immediately. If you are ending your Service Agreement at the same time, the remaining balance on your Agreement Credit (plus applicable taxes) will become due immediately. The Device Return Option Deferred Amount (if applicable) will also come due.
Tablet plans are for tablet use only and cannot be used with a smartphone or other device.
(*) A one-time Connection Service Fee ($50) is applied on your first bill to activate your device on the Bell network. Additional one-time fees are subject to change over time. See bell.ca/onetimefees for details.
Display size is measured diagonally.