Sony Xperia™ XZ2
IP68 water and dust resistant
Shoot incredible video in 4K HDR
Feel every beat, action and reaction with Sony's Dynamic Vibration System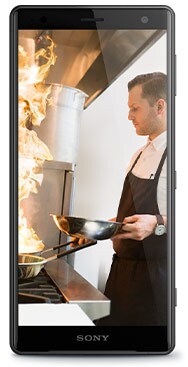 Enhanced video recording
The Sony Xperia XZ2 is the world's first smartphone capable of recording 4K HDR footage.1 That means your videos will look more realistic than ever with enriched colours, higher contrast and sharper details.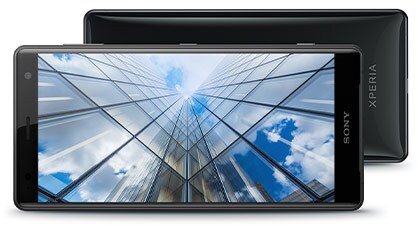 Advanced display
Using Sony's Bravia TV technology to up-convert everything to near High Dynamic Range, the Xperia XZ2's 5.7" Full HD display delivers a crisp, bright and visually enticing viewing experience.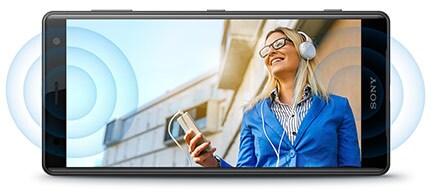 Impressive Sony sound
The Xperia XZ2 features Sony's Dynamic Vibration System, using Sony's algorithm to synchronize the sounds you hear with vibrations you can feel. Whether it's content for your company website, a product demo or video from a client, turn audio data into responsive vibrations and enhanced haptic feedback.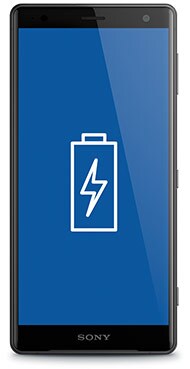 Fast wireless charging
Get back to business faster with convenient wireless charging for the Sony Xperia XZ2. Whether you're managing inventory on the go or responding to emails, you'll stay charged throughout your day.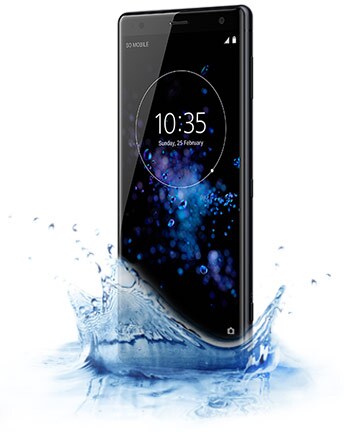 Durable by design
The Sony Xperia XZ2 is built to handle a range of conditions. With its IP68 rating, the Xperia XZ2 is water- and dust-resistant. So, wherever your business takes you, you can take your Xperia XZ2 along.
Canada's best national network.
The Bell network outperformed all other national wireless carriers for combined data, voice, reliability and network coverage.
Get more from your mobile technology.
Bell representatives are experts in wireless technology and are specially trained to provide you a solution tailored to your business.
Speak to a dedicated business expert today.
Visit a Bell store or schedule a call back.
Protect your mobile investment with Smart/Phone Care.
Smart/Phone Care gives you and your team additional coverage and peace of mind knowing that you don't have to pay the full replacement value of your business devices.