Loading data. Please wait...
A superior live and on demand TV experience.
Enjoy 4K picture quality1, fast channel change and the exclusive ability to restart shows from the past 30 hours.2 You can also watch thousands of movies and popular series on demand plus access Crave, Netflix, Prime Video and YouTube right from your Fibe TV 4K PVR.3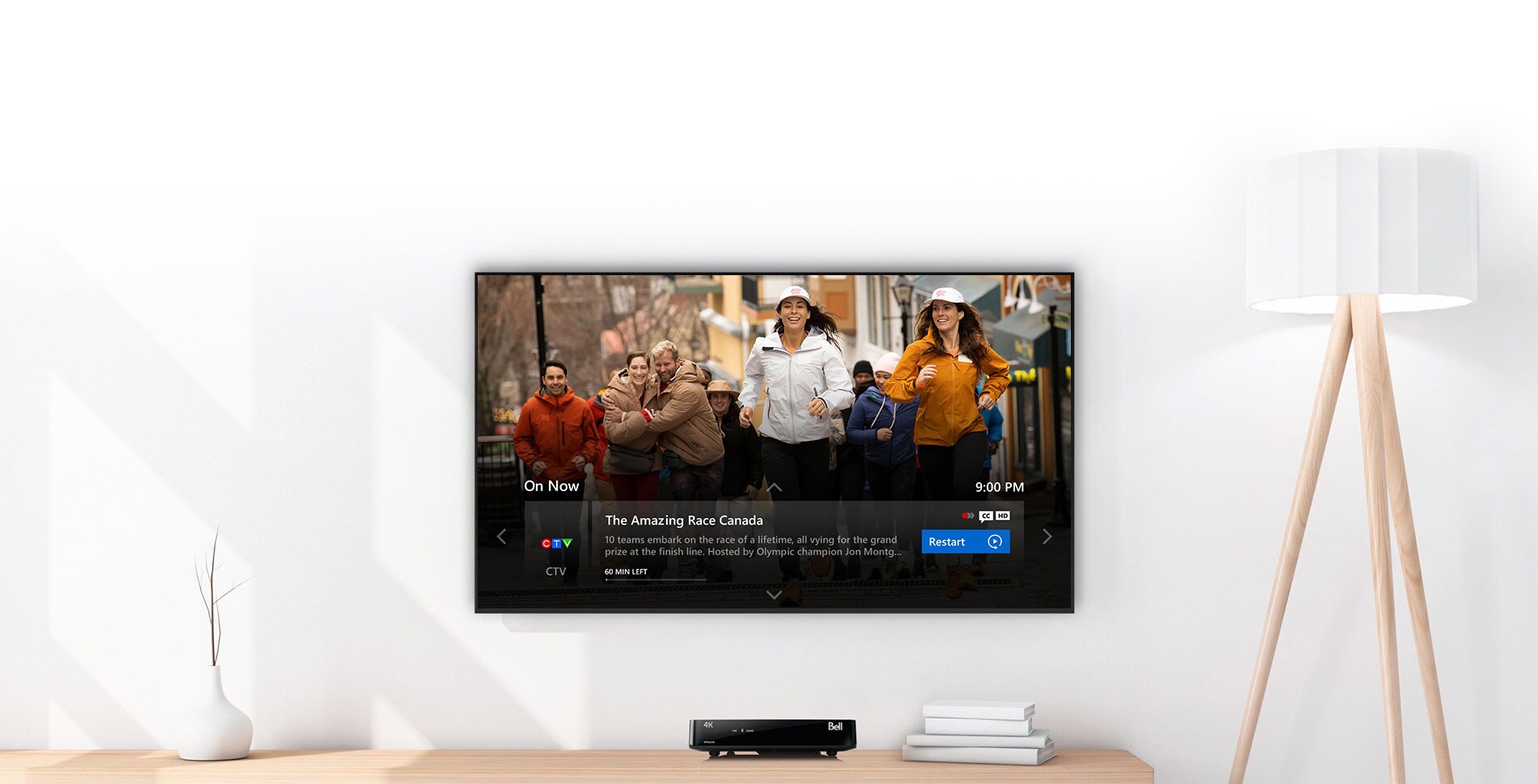 The best Whole Home PVR
The large recording capacity allows you to store more content than any other PVR with up to 150 hours in 4K or 320 hours in HD and lets you keep shows for as long as you need. You can also set your recordings from anywhere as well as pause and rewind live shows on all your TVs 4.
Learn more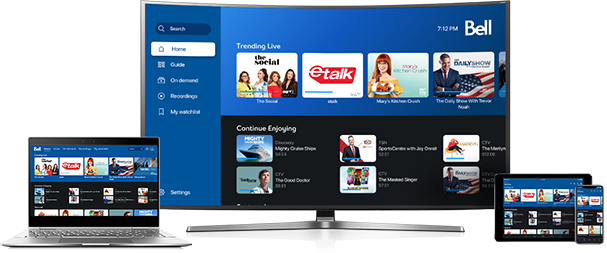 More channels
You'll never run out of entertainment, with up to 500 live and on-demand channels to choose from.5
Anytime, anywhere
From your mobile devices to your computer and the big screen, the Fibe TV app allows you to watch TV on any devices.5
Download and go
Download your recordings5 to watch them on the go from your smartphone or tablet, no matter where you are.
Easy to use
Pause and rewind live TV, as well as set, watch and keep track of your recordings, all from the Fibe TV app.
Watch on the most devices
Fibe TV gives you the flexibility to watch TV on more devices than any other provider. Enjoy amazing content on any of your mobile devices, computer or TV with Bell Streamer†, Google ChromecastTM†, Android TV†, Amazon Fire TV†, Apple TV† or AirPlay†.5
† A Fibe Internet subscription is required.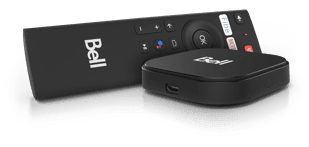 Android

Apple

Chromecast

FireTV

AndroidTV

Apple TV
A complete wireless technology
Move your TVs where you want, when you want, with our completely wireless technology. No need to run cable through your home or install cable jacks. All you need is a power outlet.7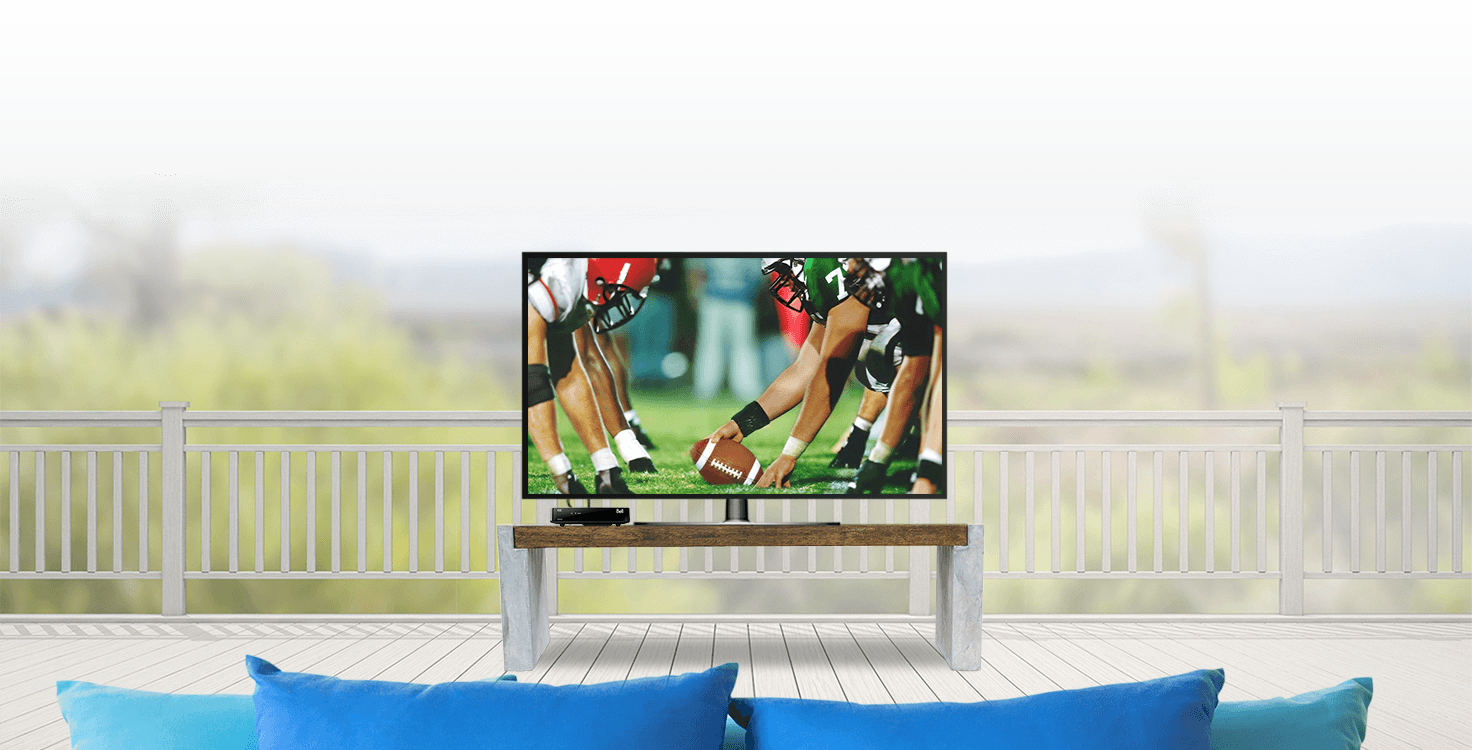 All the shows you love

Build your own package
Start with the basic channels and customize your package with à la carte channels.
View programming
Get more of what you want
Choose from movies, sports, international and specialty channels.
View add-ons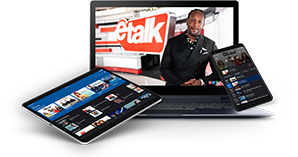 Live and on demand TV, all in one app.
Subscribe directly to just the Fibe TV app and stream your favourite live and on-demand movies and shows directly to the device of your choice.
4K picture quality requires 4K TV, 4K PVR and 4K programming.
Available with select channels/content, excluding US networks and non-local content, and subject to viewing limitations.
A separate subscription to Netflix, Prime Video and Crave services is required to view content. Viewing content on Netflix, Prime Video and YouTube will count towards your monthly Internet data usage. Access to YouTube and Prime Video available on TV connected to 4K PVR only.
Each additional TV requires one HD receiver ($8/mo. rental plan or $199 purchase).
Fibe TV app with a Fibe TV service is available with select compatible devices. Download & Go is only available for recordings, and select on demand content that requires a subscription, on smartphones and tablets. Requires mobile network or Wi-Fi connection (except to watch your downloaded content). A PVR is required to manage and watch your recordings; recordings available for maximum 60 days with the Fibe TV app. Select live and on demand channels/content from your Fibe TV subscription is available for viewing. More channels/content and features (e.g. TV control features) are available over Wi-Fi at your home with a Fibe Internet connection vs. with a third party Internet connection or outside your home. Content viewed over Wi-Fi at home will count towards your monthly Internet data usage (if applicable). Mobile data charges may apply. Channels/content subject to change without notice and blackout periods may apply. Viewing live content with Bell Streamer, Google ChromecastTM, Apple TV (4th gen. or 4K box), AirPlay, Amazon Fire TV (basic edition or higher), or Android TV (Google-certified) is only available within your home and a Bell Internet connection is required. Viewing on the Fibe TV app is available in up to HD and picture quality may vary based on Internet speeds. Other conditions apply.
4K picture quality requires a 4K TV and 4K programming from a separate subscription to Netflix, Prime Video or other streaming services is required to view content in 4K.
Requires one wireless PVR. PVR and wireless receiver ($7/mo. rental or $199 purchase) need to be connected to a power outlet. Customer responsible for use of receivers: Do not expose to heat sources, rain or damp and temperature extremes. Range of wireless signal may vary due to electromagnetic interference, home construction material, obstructions and other environmental factors.
Jumanji: The Next Level – © 2019 Columbia Pictures Industries, Inc. All Rights Reserved.
Fibe is a trademark of Bell Canada. Crave and all associated logos are trademarks of Bell Media Inc. All rights reserved. HBO® and related service marks are the property of Home Box Office, Inc., used under license. All rights reserved. SHOWTIME and related logos are trademarks of Showtime Networks Inc., used under licence. All rights reserved. All images, artwork and trademarks are the property of their respective owners. AirPlay is a registered trademark of Apple Inc.