Why you should choose Bell.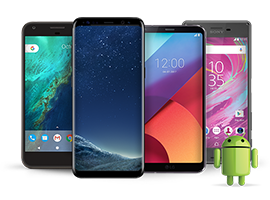 An Android for everyone.
See why Bell customers love the latest Android phones and find the perfect one for you.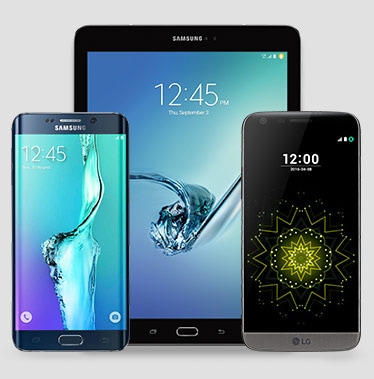 Trade in your phone, tablet or watch and save.
With the Bell Trade-in program, you can get up to a $450 credit when you trade in a phone, tablet or watch. The credit can be used in-store towards the purchase of a new device or accessories.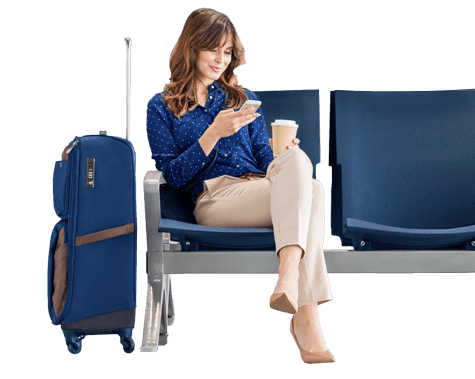 Travelling?
Take advantage of an affordable travel option to fit your needs with Roam Better. Use the data from your account, plus get unlimited talk and text, in the U.S. and in over 180 international destinations.
Details
* At the end of the 2-year term, pay $259.99 (0% APR) or return your phone. To return your phone under the Pay Less Upfront program after the 2-year term, it has to be in good working condition and the display and body must be free of any damage.
Based on a third party score (Global Wireless Solutions OneScore™) calculated using wireless network testing in Canada against other wireless networks of combined data, voice, reliability and network coverage. See bell.ca/network for details.
Offer valid until September 16, 2019. A one-time Connection Service Fee ($40) applies. With a new activation or upgrade. A $200 credit applies at the time of purchase on the price of the device in-store before taxes. An additional up to $400 credit when you trade in your current Samsung Galaxy Note device. If purchasing the device with Bell SmartPay, credits can be used towards upfront taxes on device. At participating locations. Must be 18 yrs or older and legal owner of the phone traded in. Max. 1 phone per trade-in. Rebate applies at the time of purchase on the price of the device and/or accessories in-store. Amount of rebate depends on the value of the phone. Device must power on and be functional. See bell.ca/tradein for details.
Based on total square km of coverage on the shared LTE network available from Bell vs. Rogers' LTE network. See bell.ca/LTE for details.