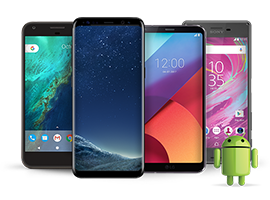 An Android for everyone.
See why Bell customers love the latest Android phones and find the perfect one for you.
Travelling?
Take advantage of an affordable travel option to fit your needs with Roam Better. Use the data from your account, plus get unlimited talk and text, in the U.S. and in over 180 international destinations.
More about Roam Better
Details
* At the end of the 2-year term, pay $259.99 (0% APR) or return your phone. To return your phone under the Pay Less Upfront program after the 2-year term, it has to be in good working condition and the display and body must be free of any damage.