Unlimited Canada and U.S. plans.
Get unlimited talk and text in Canada and the U.S., plus use your data in the US.1
Affordable plans for everyone
With our affordable Connect Everything plans, you can customize the data and voice you want – whether you buy a new phone, bring your own or add family members.
Plus, these plans go beyond just smartphones. You can add a variety of connected devices, like smartwatches and tablets, to share data and save.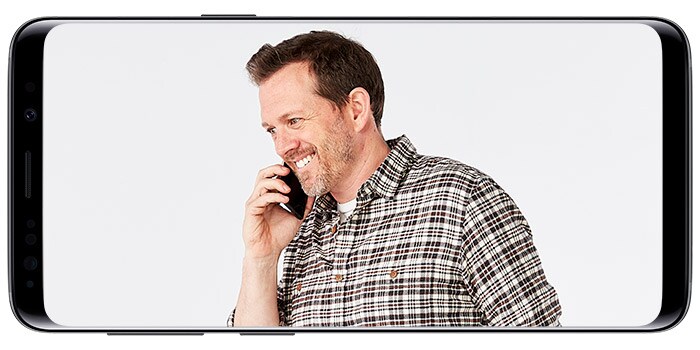 Most popular plans
Unlimited Data plans
Data
Unlimited non-shareable data.*
Talk
Unlimited Canada calling
Text
Unlimited text, picture and video messages
* Plans include 10 GB of data at a maximum download speeds. Beyond 10 GB of data, speeds are up to 512 Kbps, suitable for light web browsing, email and messaging. No data overage charges apply.
Shareable plans
Choose the voice option and data you need, plus add family members and save.
Talk
Unlimited Canada calling
Text
Unlimited text, picture and video messages
Promotional plans
Promotional plans for individual users.
Data
5 GB of non-shareable data
Talk
Unlimited Canada calling
Text
Unlimited text, picture and video messages
Our plans are loaded with value
Access to Canada's best national network2
Unlimited family calling within Canada
Call Display, Message Centre, Conference Calling and Call Waiting are included
Connected Car plan
Monitor driving activity, get performance alerts and connect up to five devices with an in-car hotspot. Add Bell Connected Car to your shareable plan and use your shared data to enjoy these features.
Bonus: get 1 GB per month of sharable data for 24 months.
Smartwatch plans
Get wireless access for your smartwatch. Available on shareable and non-shareable plans.
Bonus: get your first month free.3
Tablet plans
Our Tablet Flex plans automatically adjust according to your usage per month, so you'll always get the best rate available. Or, you can share the data from your shareable plan with your tablet.
Mobile Internet plans
Get the most out of your mobile Internet device with the Mobile Internet flex plans and Mobile Internet Plus plan. You can also share the data across devices.
Arlo Go plans
Connect your Arlo Go security camera to the Bell LTE network and monitor your home or property anywhere and any time. Arlo Go works wherever Bell LTE network coverage is available across Canada.
Are you an existing Bell Mobility customer? Log in to MyBell to change your plan.
View additional details
Limited-time offer. With new postpaid consumer (or small business) activations or hardware upgrades on a 2-yr Unlimited Canada & U.S. Share Plan. You must keep your Unlimited Canada & U.S. Share Plan for the duration of the term. Subscriber must be (and remain) a Canadian resident and the majority of your usage must be in Canada. Max. data usage per user may be capped at 10 GB/ billing period. Includes texts sent to a Canadian or U.S. phone number while in Canada and U.S., texts received while in Canada or the U.S. and excludes premium texts. Taxes and pay-per-use charges (including additional airtime, international long distance and roaming beyond the coverage of your Unlimited Canada & U.S. Share Plan) are extra. While in the U.S., calls or texts to numbers that are outside of Canada and the U.S. are not included and will be billed at $1.45/min for calls and $0.15/text. Roaming outside Canada and the U.S. not included. Additional data usage charges are $0.07/MB. Sending and receiving picture or video messaging in the U.S. and Push-to-Talk services use data from your promotional data feature and will incur additional data usage charges if you have exceeded your promotional data feature allotment.
Based on a third party score (Global Wireless Solutions OneScore™) calculated using wireless network testing in Canada against other national wireless networks of combined data, voice, reliability and network coverage.
Current as of September 13, 2018. With new activation on a Smartwatch rate plan. Applied as a credit to the rate plan. Then regular rate applies thereafter.
Note: Your Bell SIM Card may not be compatible with all Bell devices. See Bell Mobility Terms of Service for more details.