Connected Things Mobility
Bell has a rate plan to suit your needs.
Connect your tablet, laptop, smartwatch, tracker and more. Enjoy unlimited data from $5/mo.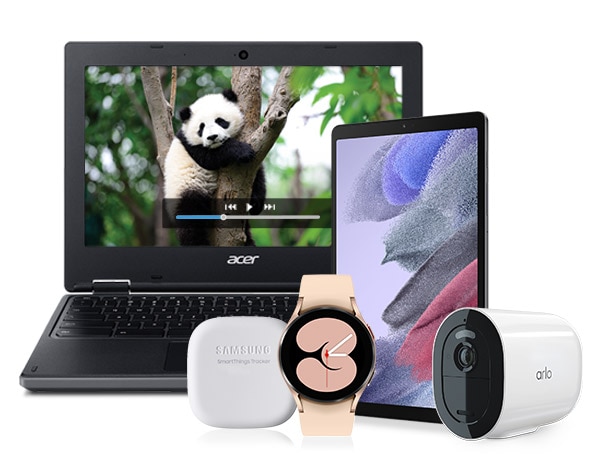 † Rankings are based on the Tutela crowd-sourced data collection across the entirety of Canada for "Average Downlink Throughput", data collection period for the report August 1, 2018 to January 31, 2019. Data collected from ~175,000 daily unique smartphone users in Canada when the smartphone is in the coverage area of the respective network. Your experiences may vary. Tutela reports are prepared independently by Tutela. Visit tutela.com for details.
With new activation of Apple Watch Ultra in the Yellow Beige colour with an eligible 2-yr plan. Amortized taxes on the financed amount are payable with your monthly device payments. Purchase financing provided by Bell Mobility, on approved credit. Cost of borrowing is $0. If you end your Bell SmartPay Agreement early, then your remaining device payments will become due immediately. If you are ending your Service Agreement at such time as well, the remaining balance on your Agreement Credit (plus applicable taxes) will become due immediately.
Based on a third party score (Global Wireless Solutions OneScore™) calculated using wireless network testing in Canada against other national wireless networks. See bell.ca/network for details.