Build the plan that's right for you
With more connected technology available, Bell recognizes that using all your devices should be as seamless as possible, wherever the day may take you.

Connect Everything plans from Bell bring you the most convenient way to share and customize your data between all your devices – from smartphones and tablets to smartwatches and other connected things.
Everyone can enjoy a Connect Everything plan
There's a Connect Everything plan to suit your needs, whether you're a single user with multiple devices, a busy family always on the go, or anything in between.
Popular Connect Everything combinations
Connected You
Connected Couple
Connected devices are even better with Bell.
Affordability
One pool of data is shared among all your devices, so you can use it how and when you need it.
Convenience
Keep track of individual device usage all in one place with MyBell.
Amazing selection
Choose from the latest devices and connected things.
Take advantage of these incredible offers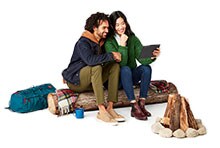 Add a tablet to your plan and get 1 GB of bonus shareable data per month.3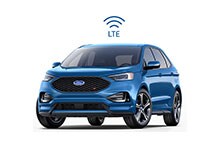 Add Connected Car to your plan and get a complimentary 3 GB trial4 with 1 GB of bonus shareable data every month thereafter.5