LG V60 ThinQ 5G Dual Screen
Need a hand with your order? We're here to help.
Click the "Chat live" link at the bottom of your screen or call
1 888 4-MOBILE.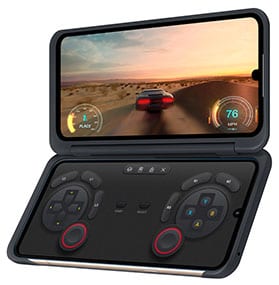 See and do more with a Dual Screen™.
With two 6.8" screens, you can watch your favourites on Crave or YouTube while staying connected with your friends. Video chat while you browse social media, and get the most out of gaming by turning the second screen into a full-size controller.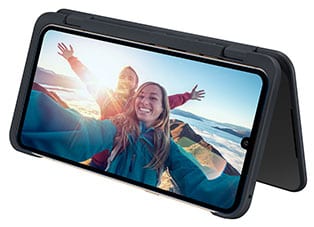 Stand out with stunning 8K video.
Amp up your creativity and shoot content that looks professional with awe-inspiring 8K video. Capture every vivid detail and enjoy steady recording to minimize blur for an impressive result.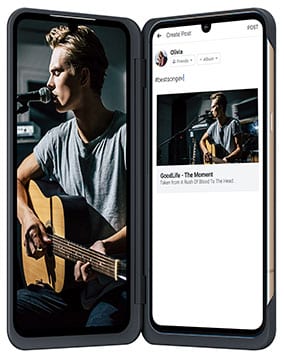 Professional sound quality right on your phone.
Make any recording sound like it was done in a professional studio, thanks to four built-in microphones that can capture the faintest ASMR sounds. Plus, with the help of Voice Bokeh, you can control or filter out the surrounding noise to achieve even clearer and crisper sound quality.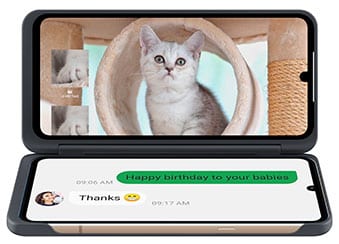 Capture breathtaking 3D pictures.
Bring every picture to life with the three-dimensional capabilities of the Z Camera. Elevate your social feed with content that stands out and put followers right there with you. Simply tilt your phone and depth mapping will make your pictures appear 3D.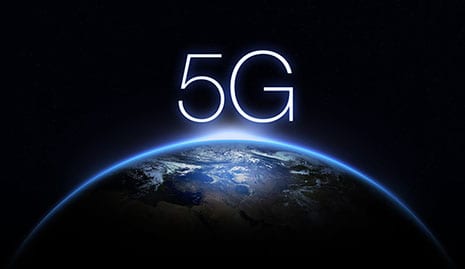 Coming soon: the Bell 5G network.
The Bell 5G network will be launching soon and, with it, 5G-capable phones like the LG V60 ThinQ 5G will have access to incredibly fast speeds and near-instant connections where 5G coverage is available. Until then, it will perform with amazing capabilities on Canada's best national network, our 4G LTE network. More about 5G.