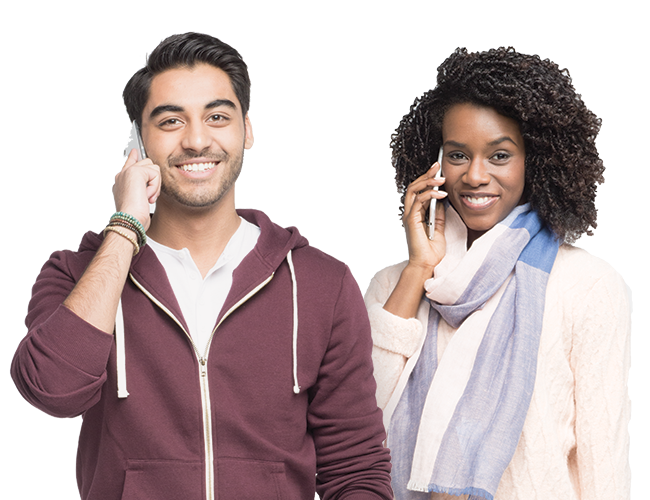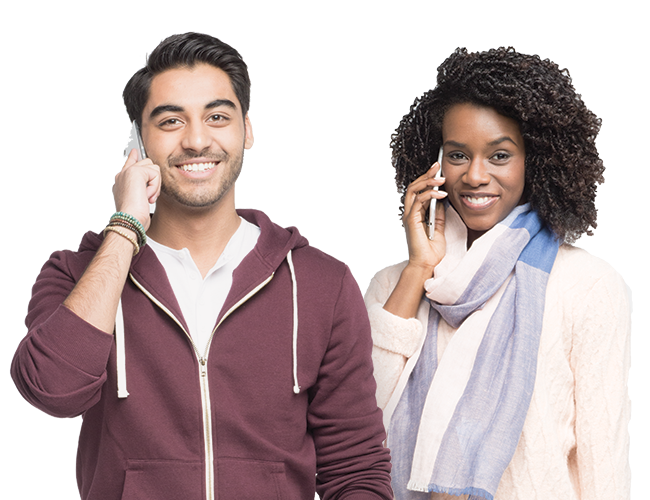 What is Wi-Fi Calling?
Wi-Fi Calling lets you expand your mobile coverage in locations across Canada where you may not have cell reception. When your phone is connected to a Wi-Fi network, you'll be able to make and receive calls, as well as send and receive text and picture messages – just like you normally would.
Where will I be able to use Wi-Fi Calling?
You will be able to use Wi-Fi Calling in any location in Canada that is out of cellular coverage and has a Wi-Fi network you can connect to. These places include basements, in buildings, underground, hospitals, warehouses and stores. Since you may experience weak cell reception in these areas, Wi-Fi Calling will allow you to use your phone in a Wi-Fi connected area as if you were still connected to a mobile network.
Note: Call quality is based on the strength of the Wi-Fi connection.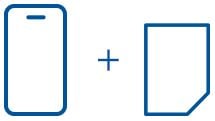 What do I need in order to use Wi-Fi Calling?
To use Wi-Fi calling, you will need:
A smartphone capable of supporting Wi-Fi Calling from Bell. Currently Wi-Fi Calling is available on the following devices:



Apple iPhone 5S and all newer models (including SE)
Apple Watch Series 3, Series 4
LG G6, LG G7ThinQ, LG Q Stylo+, LG Q6, LG X Power 2, LG X Power 3
Samsung Galaxy A8, S8, S8+, S9, S9+, Note 8, Note 9, J3 (2018)


Wi-Fi Calling will be available on more devices in the future.

An eligible rate plan that offers unlimited nationwide calling. See all eligible rate plans. Existing customers can make changes to their plans in MyBell.


How do I use Wi-Fi calling?
Wi-Fi Calling is a setting that is available on compatible smartphones. You will not need to download any additional applications.
Visit our Support page for instructions to activate Wi-Fi Calling.
How much does it cost?
There is no additional cost for using Wi-Fi Calling on your phone. Your Wi-Fi Calling usage will be included as part of the unlimited nationwide calling on eligible rate plans.
Note:
Wi-Fi calling is only available within Canada.
Wi-Fi calls to locations outside of Canada will incur standard long distance charges.
Internet usage consumed by Wi-Fi Calling via the Internet Service Provider that your phone is connected to.
Additional charges may apply for Internet usage.
What else do I need to know?
Calls must start and finish within the Wi-Fi network you connect to. If you leave a Wi-Fi zone during a call, the call will terminate. Similarly, if you start your call on the cellular network and enter a Wi-Fi only zone, your call will terminate.
Certain short code phone numbers are not supported while using Wi-Fi Calling – they are 211, 311, 511, 711, 811, and any text numbers that include the use of *, ** and #.
Wi-Fi Calling is not compatible with any service that requires access to your location. For example, #TAXI will not work while connected to a Wi-Fi network as it needs to know your exact location to automatically dispatch a driver.
Emergency services cannot track your location when calling 9-1-1 over Wi-Fi. If you are unable to communicate, they will send help to the address listed in your phone settings. It's important to keep this address up to date.
Important limitations of 9-1-1 on Wi-Fi
When you dial 9-1-1, your phone will default to call over the cellular network. In the rare instance that you have no cellular coverage, you can make a 9-1-1 call over a Wi-Fi network, however there are limitations of the service.

More information on the limitations of emergency calls over Wi-Fi