Mobility Mobile Phone Plans and the Latest Smartphones
Switch to Bell for awesome offers on plans and devices
Online only
Save $60 when you buy online3.
Get a new phone on an eligible 2-year plan, or bring your own.
Why you should choose Bell
Canada's best network4
In comprehensive third-party testing, the Bell network outperformed all other national wireless carriers for combined data, voice, reliability and network coverage.
Canada's fastest network4
Compared to the next-largest national provider, Bell gives you download speeds that are 61% faster and 27% more LTE coverage across Canada.4
5G phones are built for speed, and we're building a 5G network that will optimize their capabilities, changing the way you live, work and play. Choose Bell, Canada's fastest 5G network,5 for your 5G phone.

Get the latest phones with easy payments and
affordable

plans: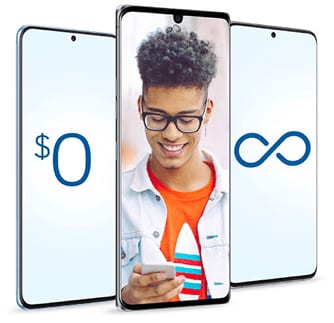 Awesome service - it's a top priority
Investing in our customers
In the last two years alone we've invested nearly $300 million to improve our processes and tools, and to ensure we're addressing customer feedback. Your voice matters to us, and we measure every customer interaction with the intent of making your experience even better.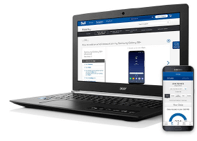 MyBell app
Monitor data usage, check your upgrade eligibility, and even adjust your plan – just a few ways to manage your account on your own terms.
Bell.ca tutorials
Find a variety of tips and tricks for using your device. From resetting your voicemail password to setting up a Wi-Fi connection, our tutorials have you covered.
Smart/Phone Care plan
Opt for Bell's comprehensive Smart/Phone Care plan when you buy your new smartphone or tablet and get additional warranty coverage and peace of mind.
#1 Telecom brand in Canada
We take great pride in being ranked the most valuable telecom brand in Canada. We are continuously working to optimize our network with one single goal in mind: providing Canadians with the absolute best, most advanced mobile experience. Join the millions of customers who have chosen us.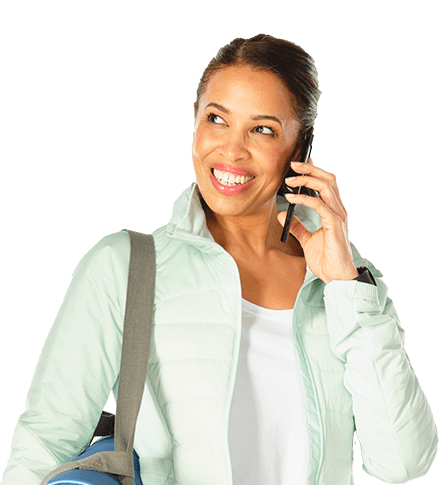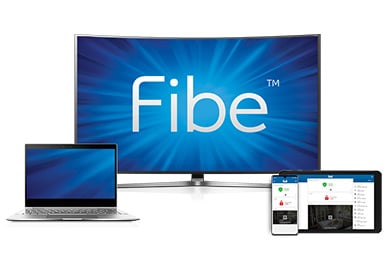 LIMITED-TIME OFFER
Discover speed, entertainment and security.
With a Smart Home 3-year contract.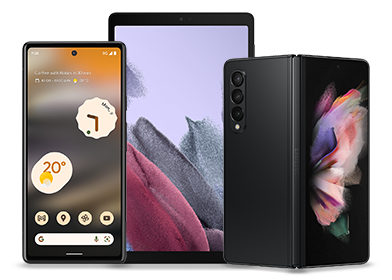 Trade in your old device and save.
Get a credit up to $700 when you trade in your old phone.6

Sign up to hear about incredible offers you won't want to miss – plus our latest products, services and more.
Loading data. Please wait...
Thank you for registering to receive the latest Bell news and offers.
Keep an eye on your inbox for upcoming deals, amazing offers and exciting updates.
†Offers available to current Bell Advantages Members with select Bell consumer and small business services and an account in good standing. The Bell Advantages Program and offers are subject to cancellation or change without notice. Offers cannot be combined with any other offers including products ending in .96. While supplies last. Taxes and Environmental Handling Fees are extra, where applicable. Bell mobile phone number or Bell account number must be presented at time of purchase. The Program discounts exclude certain products including The Source Gift Cards, all prepaid cards (such as airtime cards, iTunes, Xbox), mobile phones and plans, security deposits, pre-orders, laptops, desktops, monitors, gaming hardware, select media streaming devices, select Apple, Bose, Sonos, Beats, Google, Sony, Amazon products and other products The Source may designate from time to time. Extended returns offer an additional 30-day return window on most products except mobile phones and subscriber services connected devices. Cannot be combined with other extended return periods. All conditional requirements and exceptions still apply. Please see store or visit thesource.ca/ReturnsExchanges for details. For other Program terms, see thesource.ca/en-ca/register/termsAndConditions..
‡ Current as of September 7, 2022. Available with new activations with Bell SmartPay on any Unlimited Share plan (2-year or 30-day BYOD; excludes tablets, Mobile Internet and IoT products). Savings applied as a $10 monthly bill credit over the next 12 months. Regular price applies thereafter. Additional one-time fees are subject to change over time. See bell.ca/onetimefees for details.
‡ Exclusive rate plan on your first line. Available when you bring your own phone or get a new one. Connection Service Fee ($60) applies.
* Current as of October 13, 2022. With a new activation or upgrade. A $60 one-time Connection Service Fee applies. At participating locations. Must be 18 years or older and legal owner of the phone traded in. Max. 1 phone per trade-in. The minimum trade-in value of the device must be $25. Rebate applies at the time of purchase on the price of the device and/or accessories in store after taxes. Amount of rebate depends on the value of the phone. Device must power on and be functional. See bell.ca/trade-in for details.
Based on a third party score (Global Wireless Solutions OneScore™) calculated using wireless network testing in Canada against other national wireless networks. Bell.ca/network. Available with compatible devices within Bell Mobility's network coverage areas. Offers subject to change without notice. 5G/5G+ access requires a compatible device and a compatible rate plan (even if a 5G/5G+ symbol appears on your device). Coverage is approximate, may vary and may not include indoor coverage; see bell.ca/5G. Speed, performance and whether a 5G/5G+ device uses the available 5G/5G+ network depend on various factors including: your rate plan, topography, environmental conditions, the current serving radio conditions at your location and whether the device is actively downloading or uploading data. Access is subject to Bell's management of network resources, using methods which include Internet traffic management practices. See bell.ca/ITMP. Starting in select areas of Vancouver, Calgary, Edmonton, Montréal and the Greater Toronto Area.
Savings based on up to $20/mo. savings off of the rate plan on your first line.
Current as of July 13, 2023. Offer valid with an eligible 2-year or 30-day plan. New activations only or upgrades are eligible. Applicable to smartphones only; not eligible on tablets, Mobile Internet or IoT products. Bill credit is comprised of waived one-time Connection Service Fee ($60) applied as a separate credit by your 2nd or 3rd billing period.
Based on a third party combined score (Global Wireless Solutions OneScore™) speed test results in 5G network areas from Bell.
Based on a third party score (Global Wireless Solutions OneScore™) calculated using wireless network testing in Canada against other wireless networks of combined data, voice, reliability and network coverage. See bell.ca/network for details.
Current as of July 13, 2023. With a new activation or upgrade. A $60 one-time Connection Service Fee applies. At participating locations. Must be 18 years or older and legal owner of the phone traded in. Max. 1 phone per trade-in. The minimum trade-in value of the device must be $25. Rebate applies at the time of purchase on the price of the device and/or accessories in store after taxes. Amount depends on the trade-in value of the device based on the device condition; not all devices are eligible. See bell.ca/tradein for details.
Bell includes Bell Mobility, Bell Canada, Bell Satellite (Bell ExpressVu), Bell Media, Bell Aliant, The Source and their affiliates. For more information, please see our privacy policy. You can reach Bell at the Corporate Secretary's Office at 1 Carrefour Alexander-Graham-Bell, Building A-7, Verdun, Québec, H3E 3B3 or at bell.ca.
Current as of September 12, 2023. Offer is based on a $30/mo. credit when activating our Essential 75 GB $85 plan, when combining Mobility and Internet plans on your account. Available with new activations. Bring Your Own Device on Essential plan in eligible regions (30-day BYOD; excludes tablets, Mobile Internet and IoT products). Additional one-time fees are subject to change over time. See bell.ca/onetimefees for details.
** Current as of May 9, 2023. Available with new activation when adding additional lines on eligible 2-year plans (excluding Business, Tablet and Mobile Internet plans). There must be a primary subscriber activated on the account with an eligible rate plan to receive a $20 per line discount. Primary line not eligible for additional line discount.