Switch to Satellite TV today.
Internet + Satellite TV + Home phone
A bundle packed with awesomeness.
$114.90/mo.
Prices may increase during subscription.
View all bundles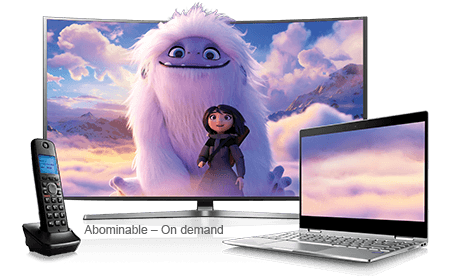 Build your own bundle
Select the services you want in your bundle, including Internet, TV, Mobility and Home phone.
Build your bundle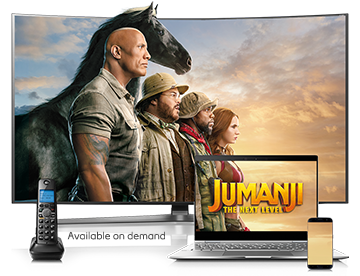 Additional details
With select compatible devices. Select live and on demand channels/content from your Satellite TV subscription is available for viewing. More channels/content are available over Wi-Fi at your home with a Bell Internet connection vs. with a third party Internet connection or outside your home. Content viewed over Wi-Fi at home will count towards your monthly Internet data usage (if applicable). Mobile data charges may apply. Channels/content subject to change without notice and blackout periods may apply. Viewing live content with Google Chromecast, Apple TV (4th gen. or 4K box), Amazon Fire TV (basic edition or higher) or Android TV (Google-certified) is only available within your home and an unlimited Bell Internet connection is required. Viewing on the Fibe TV app is available up to HD and picture quality may vary based on Internet speeds. Other conditions apply.
A separate subscription to Netflix and Crave services is required to view content. Viewing content on Netflix will count towards your monthly Internet data usage.
Limit of two Whole Home PVRs per account.
Jumanji: The Next Level – © 2019 Columbia Pictures Industries, Inc. All Rights Reserved.
©2019 Disney/Pixar. Crave, STARZ, and all associated logos are trademarks of Bell Media Inc. All rights reserved. All images, artwork and trademarks are the property of their respective owners.