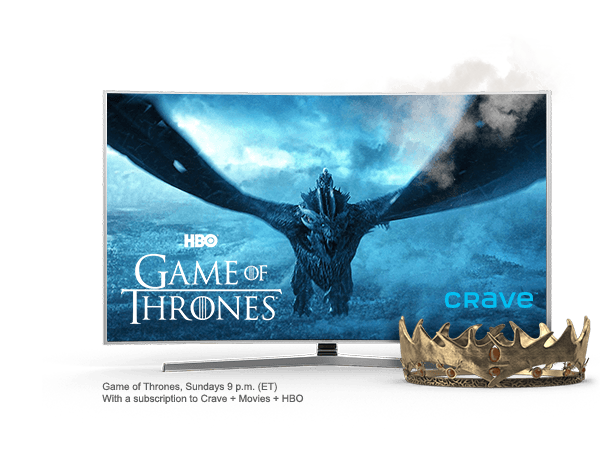 The best satellite TV
service in Canada.
Enjoy ultra-stunning picture quality and our
exclusive HD PVR.
Watch on any screen
Bring your TV service to your tablet, smartphone or laptop and access over 250 live and on demand channels with the best TV-watching app. The Fibe TV app is also available on Apple TV, Amazon Fire TV and many other compatible devices – a Bell exclusive.1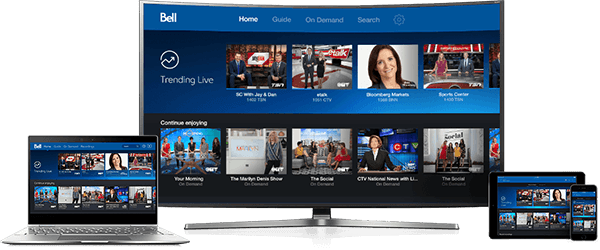 Ultra-stunning picture quality
Enjoy ultra-stunning picture quality and a signal that's more reliable than ever.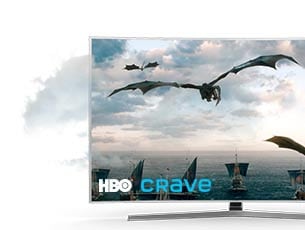 Exclusive HD PVR
Record and watch your favourite shows when you want with a large recording capacity.

Amazing service. Amazing price.
Enjoy Satellite TV with all the major networks.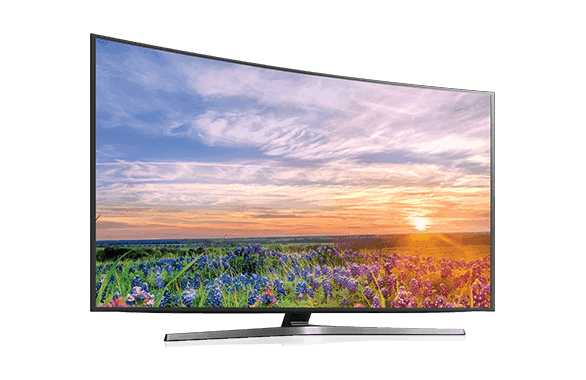 Amazing service. Amazing price.
Enjoy Satellite TV with all the major networks.
Additional details
Crave, STARZ, and all associated logos are trademarks of Bell Media Inc. All rights reserved. HBO®, HBO Canada®, and related service marks are property of Home Box Office, Inc., used under licence. All rights reserved. All images, artwork and trademarks are the property of their respective owners.
Available to new residential customers in Ontario, where access and line of sight permit. Subject to change without notice; not combinable with other offers. Taxes extra. Other conditions apply. For certain offers, customer must select e-bill and create MyBell profile.
Pricing is based on continued subscription to: Bell Satellite TV Starter package; HD PVR. Any change made to services may result in the loss of credits or promotions, as eligibility conditions may vary.
(†) Installation: Free professional installation with a 2-year contract, or $209.95 one-time fee with no long-term contract (early cancellation charges equivalent to waived portion of installation fee apply). Covers basic installation of up to 3 receivers. $50 installation fee for each additional receiver. Includes satellite installation, receiver setup and connection to your TV; see bell.ca/fullinstall.
Receiver: 0$/mo. HD PVR rental based on $15/mo. less $15/mo. The receiver remains Bell's property. You may terminate your rental at any time provided you return the receiver. Receivers may be new or refurbished at Bell's choice.
You've reached the maximum quantity allowed for this item. If you still need more, you can place another order after finishing this one, or you can call 1 888 466-2453.