Enjoy a 4K1 picture quality, fast channel change and the exclusive ability to restart shows from the past 30 hours.2 You can also watch thousands of movies and popular series on demand plus access Crave, Netflix and YouTube right from your Fibe TV 4K PVR.3
The large recording capacity allows you to store more shows than any other PVR with up to 150 hours in 4K or 320 hours in HD and lets you keep shows as long as you need. You can also set your recordings from anywhere as well as pause and rewind live shows on all your TVs.4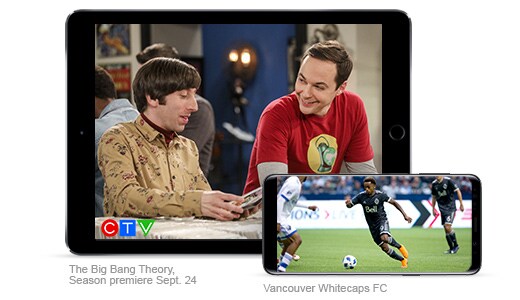 Introducing Download & Go
Watch your recordings on the go from your smartphone or tablet. Simply download the episodes on your device and watch them in places where you don't have an Internet connection.
6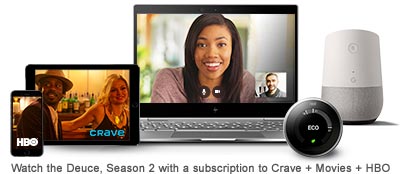 Connect tons of devices
All the speed you need for your smartphones, tablets, computers and all the connected devices in your home. Stream your favourite shows in HD, video chat with your loved ones, play games online with your friends, all at the same time, even with many people connected.
Watch how easy is it is to use Fibe
Additional details
Fibe is a trademark of Bell Canada. Crave and all associated logos are trademarks of Bell Media Inc. All rights reserved.