Be reliable. Be responsive. Be on it.
From taking client feedback and addressing it quickly, to sharing updates with your customers wherever you are, your business can do more and make more on Canada's best national network.1
Choose from a great selection of devices.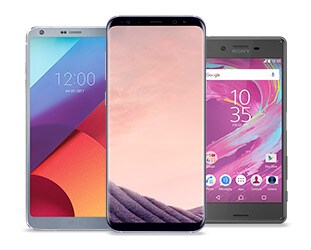 Power your business with the Bell network.
Canada's best
national network.
The Bell network outperformed all other national wireless carriers for combined data, voice, reliability and network coverage.

Canada's largest
LTE network.
The Bell LTE network reaches 97% of the Canadian population – keeping your team connected to clients and each other from coast to coast.

A more reliable
connection.
With the vast majority of our cell towers connected with fibre, the best network technology, you don't have to worry about connection failures when sending large or time-sensitive files.

A stronger LTE signal.


With more cell towers and improved in-building coverage, you can stay productive in the office and on the go, without the worry of losing your connection.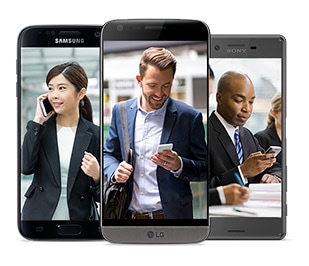 Offer details
1. Based on a third party score (Global Wireless Solutions OneScore™) calculated using wireless network testing in Canada against other national wireless networks of combined data, voice, reliability and network coverage.
2. Current as of October 19, 2018. With new activation on a 2-year Small Business Premium Smartphone Ultra Plus, Premium Smartphone Plus, Premium Smartphone or Smartphone Share plan on the same account excluding individual plans. Applied as a bill credit in installments over 5 months, starting on the 2nd bill cycle. Credit depends on price of smartphone on a 2-year term: ($200 credit for device priced $150 or more. $150 credit for device priced $100-$149.99. $100 credit for device priced $50-$99.99. $50 credit for device priced up to $49.99). A $35 one-time connection charge applies. 9-1-1 government monthly fee in Alta.: $0.44, N.B.: $0.53, N.L.: $0.75, N.S.: $0.43, P.E.I.: $0.70, Sask.: $0.94. Taxes extra.