Promotions
Trade-in program
Find out how much your device is worth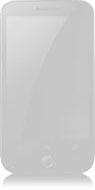 The value displayed does not reflect special offers shown above. The trade-in amount will depend on the condition of your device, including whether:
the device powers on
the keypad and/or touchscreen are functional
the screen and/or body are cracked
there are signs of liquid damage
the battery and battery cover are included
Prepare your phone for trade‑in
Back up:

Back up any personal data that you want to keep, such as contacts, emails, documents, pictures, videos and music. The phone cannot be returned to you after trade-in.

Remove memory cards and SIM cards:

If applicable, remove any memory cards.

Charge battery:

Ensure the battery is charged so that we can evaluate the phone's trade-in value.

Remove all accounts:

Turn off the "Find my iPhone" feature, or remove your Google account for Android phones. Learn how.

Disable Mobile Device Management lock:

For business/corporate phones: identify and disable the Mobile Device Management (MDM) lock on your phone. Learn how.

Perform a factory reset:

Reset your phone to the original factory settings. Learn how.
Disabling Find my iPhone/iPad in iOS7
We cannot accept any iOS 7 devices for trade-in that have Find my iPhone or Find my iPad enabled, as these features lock your Apple device to your iCloud account.
To disable Find My iPhone/iPad:
Ensure your device is turned on, with an active Wi-Fi or cellular connection.
Touch Settings.
Scroll to and touch iCloud.
Touch the Find My iPhone (or Find my iPad) slider to turn it off.
Enter your Apple ID password and then touch Turn Off.
Eligibility
You must be 18 years of age or older.
You must be the legal owner of the phone that you wish to trade in.
FAQs
How will I be compensated for the value of my phone?
You will receive a trade-in certificate equal to the value of your phone.
Can I transfer my trade-in certificate to someone else?
The trade-in certificate you receive is non-transferable and has zero cash value.
Can I use my trade-in certificate at any time?
The trade-in certificate must be redeemed in store at the time of trade in. Unused values are relinquished once you leave the store.
Once I have traded in my old phone, is it possible to get it back?
All trades are final. The phone cannot be returned to you at any time after it has been traded in.
What if my phone is valued at $0?
Some phones will be deemed as having no value depending on their age and/or condition. If your phone has no value, you can choose to recycle it through the Bell Blue Box program.
Can I trade in more than one phone at a time?
We can only accept one phone per trade-in.
Can I trade in my phone at any time?
Whether you're an existing client or new to Bell Mobility, you can trade in a phone at any time.
Do I have to sign up for a new contract when I trade in my old phone?
A new contract term is not required.
How long does the estimate last?
The value of a phone diminishes over time, so estimates change frequently. To get the most value out of your phone, visit a participating Bell store today.
Do I need to include the phone charger or accessories?
No. Only the phone, battery and battery cover are required.
Trade in your device in store or online
In store: bring your old phone, tablet or watch to a participating Bell store, where we'll assess it and give you its trade-in value towards your next device or accessories.
Online: access our online trade-in portal to get an estimated value of your old phone when you complete a new activation on bell.ca or upgrade in MyBell†. Send us your phone and a payment (in the form of a bill credit) for the trade-in value will be applied to your Bell Mobility account.
Shop for phones or log in to MyBell
† For new activations and upgrades completed in the last 30 days.
Special trade-in offers

Offer Details

*Bell Trade-in Certificate Program Terms

IMPORTANT: THIS TRANSACTION IS FINAL. YOU ARE RESPONSIBLE FOR TERMINATING ALL SERVICES THAT YOU SUBSCRIBE TO FOR THE DEVICE YOU SURRENDER TO BELL MOBILITY AND FOR ENSURING ALL DATA AND PERSONAL INFORMATION STORED ON THE DEVICE IS DELETED. ONCE YOU SURRENDER THE DEVICE, IT CANNOT BE RETURNED TO YOU AND ANY INFORMATION STORED ON THE DEVICE MAY BE ACCESSIBLE TO OTHERS IF THE DATA IS NOT ERASED. BELL SHALL NOT BE RESPONSIBLE FOR THE LOSS OR DISCLOSURE OF ANY DATA OR PERSONAL INFORMATION REMAINING ON SURRENDERED DEVICES.

General. Bell Mobility ("Bell") provides an in-store service ("Trade-in Certificate Program") for consumers to Trade-in eligible mobile phones ("Eligible Devices") in exchange for an in-store certificate ("Certificate") that can be immediately redeemed at participating Bell stores as payment or partial payment for hardware and accessories. By participating in the Trade-in Certificate Program and surrendering your Eligible Device, you agree to the terms contained herein ("Terms").
Eligibility. In order to participate in the Trade-in Certificate Program you must be eighteen (18) years of age or older and you must be the owner of the Eligible Devices that you wish to transfer to Bell through the Trade-in Certificate Program. Bell will only accept certain Eligible Devices. Eligible Devices can be identified on the Trade-in Certificate Program website located at bell.ca/tradein. Bell will not return an Eligible Device to you once you have been granted the Certificate in exchange for the transfer of ownership of the Eligible Device.
Your Ownership of the Eligible Devices. You represent and warrant that you own all right, title and interest in any and all Eligible Devices that you transfer to Bell as part of the Trade-in Certificate Program and that the Eligible Devices are not counterfeit or stolen and are free of any liens or encumbrances (including third-party software which may not be transferred or for which royalties are due). Any Eligible Devices that are found to have been fraudulently obtained may be turned over to the appropriate law enforcement agencies without notice or compensation to you. Title to the Eligible Devices transfers to Bell once you have been granted the Certificate in exchange for the Eligible Devices.
Product Valuation, Processing and Certificate. You can get an estimate of the value of your Eligible Device online at bell.ca/tradein. When you bring the Eligible Device into a participating Bell retail store, the estimated value of the Eligible Device will be confirmed once the condition of the Eligible Device is assessed. The estimated value and final assessed value may differ depending on the condition of the Eligible Device. Once you accept the value of the Eligible Device as determined by Bell and agree to transfer ownership of the Eligible Device to Bell in accordance with these Terms, you will be granted an in-store Trade-in Certificate in the amount of the assessed value of the Eligible Device. The Certificate is immediately redeemable by you for hardware or accessories. The Certificate must be redeemed immediately in the participating Bell store as part of the promotional transaction when you return the Eligible Device and is not redeemable for cash.
Your Responsibilities. You are solely responsible for terminating any services that you subscribe to for each Eligible Device you transfer to Bell through the Trade-in Certificate Program. You will not receive credit for any unused services, nor will you be compensated for any charges billed to you by your service provider after your Eligible Device is transferred to Bell and you remain responsible for payment of same. You are responsible for ensuring that any and all data and personal information is deleted from your Eligible Device prior to transferring it to Bell. Bell is not responsible for the loss, safekeeping or maintenance in confidence of any data or personal information remaining on your Eligible Device once it is transferred to Bell and you understand that such information may be accessible to third-parties if it is not deleted. If you are unsure of how to clean your device of all data or personal information consult your product information manual.
Final Transaction. You understand and agree that this transaction is final and that by participating in the Trade-in Certificate Program, ownership of your Eligible Device is transferred irrevocably to Bell. Your Eligible Device will not be returned to you and you must use/redeem the Certificate immediately in store, as part of the promotional transaction.
Limitation of Liability. TO THE EXTENT PERMITTED BY APPLICABLE LAW, BELL IS NOT LIABLE TO YOU FOR ANY DIRECT, INDIRECT, INCIDENTAL, SPECIAL OR CONSEQUENTIAL DAMAGES THAT RESULT FROM YOUR USE OF OR PARTICIPATION IN THE TRADE-IN PROGRAM OR THE TRADE-IN PROGRAM WEBSITE bell.ca/tradein. INCLUDING, BUT NOT LIMITED TO, RELIANCE BY YOU ON ANY INFORMATION OBTAINED FROM THE TRADE-IN CERTIFICATE PROGRAM WEBSITE. The foregoing limitation shall apply regardless of the cause of action, whether in contract, tort or any claim whatsoever even if Bell has been advised of the possibility of such damages. Notwithstanding the foregoing, in no event shall Bell's total liability to you for any losses, damages and causes of action exceed the actual value of the Certificate for the Eligible Device as determined by Bell at a participating retail store location.
General. Bell is a federally regulated undertaking and as such these Terms, including all matters relating to their validity, construction, performance and enforcement, shall be governed by applicable federal laws and regulations of Canada, and only those provincial laws and regulations applicable to it in the province in which you reside at the time of entering into this Agreement. These Terms are subject to amendment, modification or termination if required by such laws or regulation. If any provision in these Terms is declared to be invalid or in conflict with any such law or regulation, that provision may be deleted or modified without affecting the validity of the other provisions. This is the entire agreement pertaining to the Trade-in Certificate Program, and in the event of any conflict or inconsistency among or between these Terms and any other documentation made available to you in connection with the Trade-in Certificate Program, these Terms shall prevail. This is not a coupon, voucher, certificate or other document redeemable for any amount of cash, and as such has no cash value. You agree that this agreement shall be written in the English language. Les parties aux presents conviennent a ce que ce document soit redige dans la langue anglaise. You represent and warrant that you are of legal age to enter into an agreement of this kind. Bell carries on business at 5099 Creekbank Rd, Mississauga, ON L4W 5N2 and at 200 Boul. Bouchard, Dorval, QC H9S 5X5.