Mobility for professional services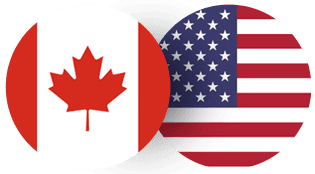 Two countries.
One plan.
Use your minutes and data in both Canada and the U.S. without having to worry about additional roaming fees.
Choose the right plan for your team.
Share plans give you incredible value and flexibility in choosing the plan that is right for your team.
Learn more
View Additional Details
Based on a third party score (Global Wireless Solutions OneScore™) calculated using wireless network testing in Canada against other national wireless networks of combined data, voice, reliability and network coverage. Visit bell.ca/mobilenetwork.
Current as of August 15, 2018. Available with new activation on a 2-year Small Business Premium Plus, Premium Smartphone or Smartphone Share plan on the same account excluding individual plans. Applied as a bill credit in installments over 5 months, starting on the 2nd bill cycle. Credit depends on price of smartphone on a 2-yr term: ($200 credit for device priced $150-$199.99. $150 credit for device priced $100-$149.99. $100 credit for device priced $50-$99.99. $50 credit for device priced up to $49.99).

The one-time Connection Service Fee ($40) is waived.

9-1-1 government monthly fee in Alta.: $0.44, N.B.: $0.53, N.L.: $0.75, N.S.: $0.43, P.E.I.: $0.70, Sask.: $0.94. Taxes extra.