Employee Purchase Plan
Hours: Monday through Friday 8 a.m. - 9 p.m
Exclusive offers for alumni and employees of accredited post-secondary institutions.
Switch to Canada's best 5G network with our lowest prices on phones and preferred pricing on unlimited data plans.
Bring your own phone

Shop for a new phone
Plans for when you bring your own phone.
Get incredible phones and exclusive savings.
Get any phone for 0% APR with Bell SmartPay™. After 24 months, your smartphone is paid off and your total monthly bill decreases.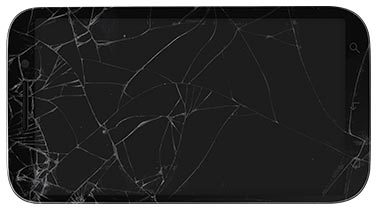 Protect your device with Smart/Phone Care
Smart/Phone Care gives you additional coverage and peace of mind knowing that you don't have to pay the full replacement value of your device.
Learn more
Just a few of the reasons to switch to Bell Mobility.
Canada's best national network

Blazing-fast speeds

Amazing selection of devices

The best choice for travel
Current as of December 4, 2020. Available to employees/members of the listed company, with proof of employment with an account in good standing. Available with compatible devices within Bell Mobility's network coverage areas. Speed and signal strength may vary due to traffic, topography, environmental conditions and other factors, including Bell's Internet traffic management practices (e.g., priority access to emergency personnel and critical infrastructure personnel). See bell.ca/ITMP. Connection Service Fee will appear on your first bill. 9-1-1 government monthly fee in Alta.: $0.44, N.B.: $0.97, N.L.: $0.75, N.S.: $0.43, P.E.I.: $0.70, Que.: $0.46, Sask.: $1.88, N.W.T.: $1.70. Taxes extra. Other conditions apply. Additional one-time fees are subject to change over time. See bell.ca/onetimefees for details. Subject to change without notice; not combinable with other offers.
Bell SmartPay is available with new activations on eligible 2-year rate plans. Amortized taxes on the financed amount are payable with your monthly device payments. Purchase financing provided by Bell Mobility, on approved credit. Cost of borrowing is $0.
If you end your Bell SmartPay Agreement early, then your remaining device payments will become due immediately. If you are ending your Service Agreement at such time as well, the remaining balance on your Agreement Credit (plus applicable taxes) will become due immediately.
Based on a third party score (Global Wireless Solutions OneScore™) calculated using wireless network testing in Canada against other national wireless networks. See bell.ca/network.
Reduced speeds are up to 512 Kbps.
SD video (480p) and HD video (up to 1080p) quality dependent on streaming service platform and device capability.
Applies to calls made from Canada to a Canadian number or calls received from any number while you are inside Canada. Only available in Canada.
Sent texts include texts sent to a Canadian phone number while in Canada and exclude texts sent to a landline, to a U.S. or international phone number, premium texts (short codes), alerts, texts sent with a messaging application and roaming (international GSM texts). Received texts include texts received while in Canada and exclude roaming, premium texts (short codes), alerts or dial-up texts received from a messaging application. Out-of-bundle charges may apply.
Subscriber must be (and remain) a Canadian resident and the majority of your usage must be in Canada. Max. data usage per user may be capped at 10 GB/ billing period while in the U.S. Includes texts sent to a Canadian or U.S. phone number while in Canada and U.S., texts received while in Canada or the U.S. and excludes premium texts. While in the U.S., calls or texts to numbers that are outside of Canada and the U.S. are not included and will be billed at $1.45/min for calls and $0.15/text. Roaming outside Canada and the U.S. not included. Sending and receiving picture or video messaging in the U.S. and Push-to-Talk services use data from your rate plan.
Bonus is available with continued subscription to your rate plan and registration to Crave Basic with Ads. Changes in your plan will result in loss of the bonus. Downloading Crave Basic with Ads content or casting content to a TV is not available. SD video quality is up to 720p. Crave Basic with Ads will automatically stop after promotional period. A limited number of titles are unavailable on the Crave Basic with Ads plan due to licensing restrictions, and Airplay, Roku and PS4 are not supported. Crave is a trademark of Bell Media Inc. and used under license. Learn more about Crave Basic with Ads.
© Bell Canada, 2022. All rights reserved.