Industries
Solutions for Wholesale and Distribution
Fleet management
Keep operational costs in check and enhance the overall customer experience with this powerful mobile solution from Bell.
Fleet management can:
Monitor and manage the movement of goods in transit and increase on-time delivery
Enhance customer service by keeping them informed of service and delivery updates
Reduce costs by keeping tabs on your fleet by reacting immediately to changing conditions and more efficient route planning
Reduce overall supply chain costs by monitoring driving speeds, fuel expenses, toll road usage and suggesting optimal routes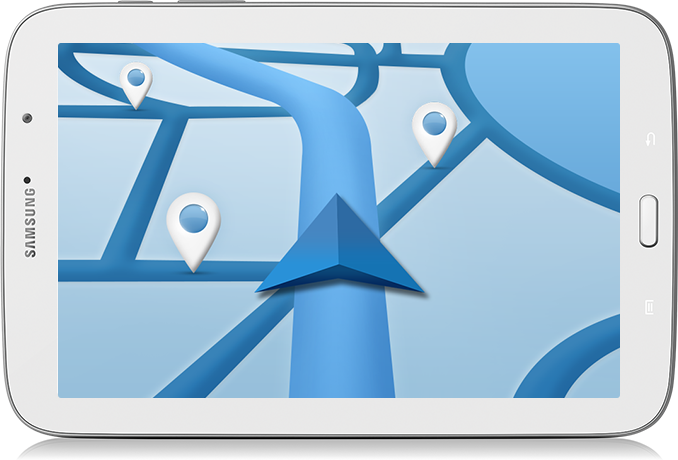 Instant communication (PTT)
Push-to-talk service from Bell gives your business the ability to instantly connect with one or many of your employees. Plus, Bell offers an extensive line-up of dust-proof and waterproof devices and accessories, well suited for the toughest work environments.
Instant communication can:
Allow employees to communicate instantly with one or many team members quickly
Keep managers in immediate contact with employees and suppliers throughout Canada and the U.S.
Make group calls to warehouse operation managers, sales managers, or distributors
Allow warehouse managers and operators to communicate across the warehouse floor, and dispersed retail locations
Learn more about Push-to-talk service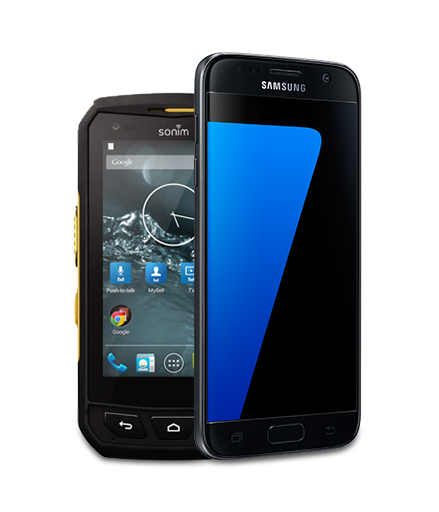 Digital forms
Provide quick approval and sign-off, reduce supply costs and improve the management of your employees by replacing traditional paper forms with Digital forms from Bell.
Digital forms can:
Boost productivity by allowing managers to dispatch work orders to warehouse operators on-premise and distributors on the road
Automate inspection processes to decrease manual paperwork
Improve customer service by allowing drivers to capture digital signatures and send delivery confirmations directly
Scan and integrate bar codes into digital forms for more effective inventory management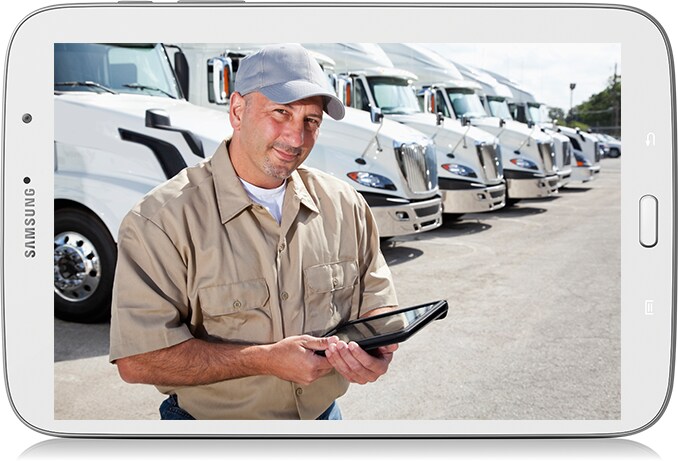 Mobile access with tablets
Enhance the client experience by providing your employees with 24/7 connectivity, allowing them to access to relevant information anywhere. Mobile access with tablets can be used to allow sales reps, drivers and merchandisers to coordinate in real-time, while wholesale managers can monitor driver locations and solve issues immediately.
Mobile access with tablets can:
Provide real-time data and access to sensitive information while on the go
Help your team easily manage their client relationship by being able to quickly respond to client requests when out of the office
View our Tablet plans

Canada's largest LTE network
With Bell, you're covered on Canada's largest LTE network with the world's fastest and most advanced mobile technology.
Get more from your mobile technology.
Bell representatives are experts in wireless technology and are specially trained to provide you a solution tailored to your business.
Speak to a dedicated business expert today.
Visit a Bell store or schedule a call back.
View Additional Details
Based on total square kms of coverage on the shared LTE network available from Bell vs. Rogers' LTE network. See bell.ca/LTE for details.
Based on total square kms of coverage on the shared 4G (HSPA+) network available from Bell vs. Rogers' HSPA/HSPA+ network. See bell.ca/network for details.