Prevent business
disruptions with Wireless Backup.
Maintain business continuity with a secure and reliable
backup connection.
Wireless Backup
Your Internet connection is the lifeline to your business. If there is an unforeseen Internet outage, this loss of connection can impact your business. A reliable backup connection allows your team to communicate and keep business running. It empowers you to serve customers and process transactions under almost all circumstances.
Automatic backup connection
Wireless Backup automatically recognizes when there is a disruption to your wireline Internet connection and seamlessly keeps your business applications connected to Canada's best national network1
Secure POS transactions
As an industry leader in network security, Bell ensures your customer data and transactions stay safe and secure.
Notifications
Automatic notifications alert you when there is a disruption to your wireline Internet connection and Wireless Backup has been activated. Text notifications are also sent when the wireline connection has been restored.
Easy setup
Set up Wireless Backup quickly and efficiently with pre-programmed, compact hardware so you can focus on what's important—running your business.
What you'll need to get set up
1)
Microhard BulletPlus Wireless Backup
$499.99
No term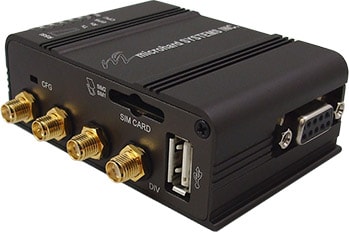 2)
Wireless Backup plan
The monthly fee starts at $10/month and automatically adjusts based on how much data you require. For example, if you use 400 MB of data during the month, you'll pay $30, and if you use 50 MB the following month, your rate will be adjusted to $10. It's that easy.
Starting at $10/mo. for up to 100 MB of data.
*A $25 one-time connection charge applies. If data exceeds 15 GB, $10 per additional GB will be charged.
Details
Available within Bell Mobility coverage areas where technology permits. Subject to change without notice. Taxes extra. Other conditions apply including minimum system requirements.