Bell for Better
Committed to carbon neutral operations.
Just one of our many initiatives making our world more prosperous, more sustainable, and more connected every day.
Bell for Better
A top family‑friendly employer.
Just one of our many initiatives making our world more prosperous, more sustainable, and more connected every day.
Bell for Better
Connecting remote communities.
Just one of our many initiatives making our world more prosperous, more sustainable, and more connected every day.
Bell for Better
Named the #1 telecom provider on the Best 50 corporate citizens list.
Bell was recognized for its environmental, social and governance performance.
Featured stories
Discover the impact Bell for Better has made on our communities.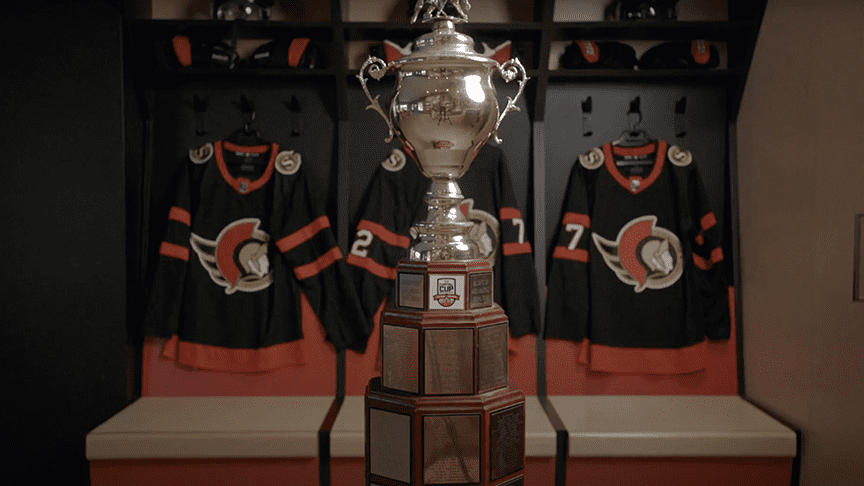 Please check your internet connection

Bell Capital Cup

Blue Bombers Youth Camp

Bell True Patriot Love fund

NBA girls basketball clinic

Canadian Red Cross

Lan ETS

Bell Smart Supply Chain

Diversity and Inclusion at Bell

Bell Blue Box program

OPK helping Indigenous Youth

Solar Cell Sites

Bell Murals

Bay of Fundy

Jack.org
Bell for Better
For years, we've invested in better. And we're just getting started.
Bell for Better is our commitment to creating better outcomes for society, communities, employees and shareholders alike.
We continue to drive Canadian investment and innovation forward by aligning our environmental, social and governance (ESG) standards to support our clear goal – advancing how Canadians connect with each other and the world.
Read our 2021 Corporate responsibility report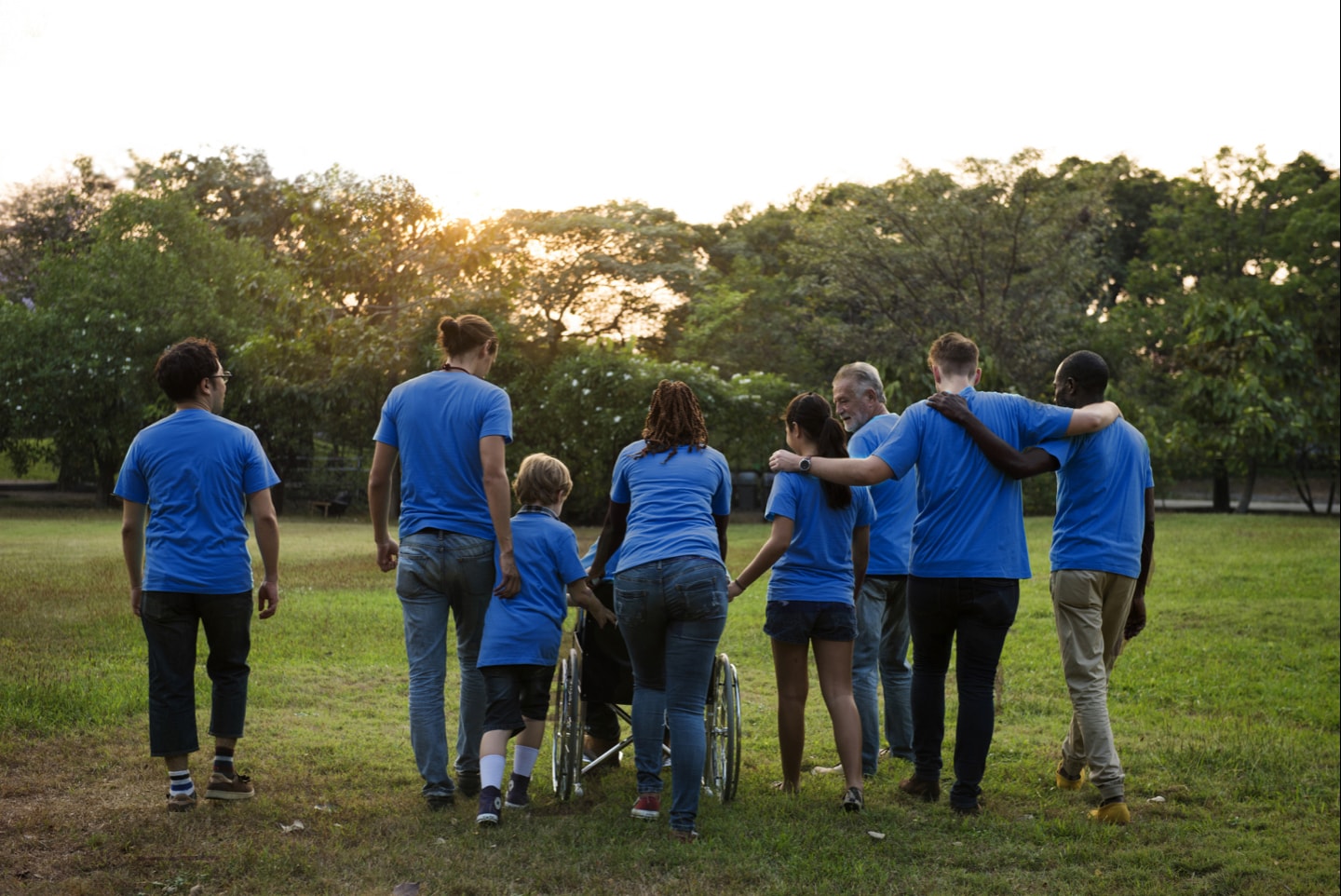 Better world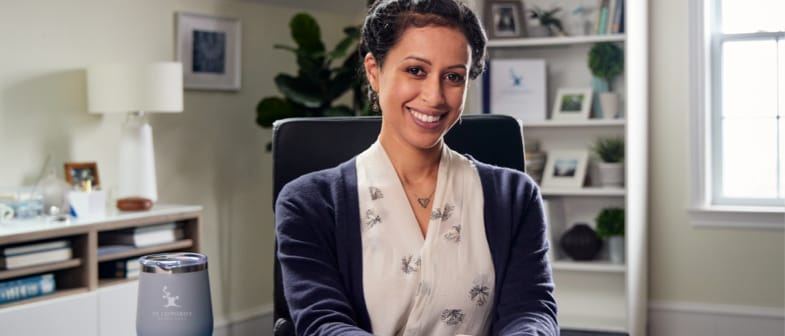 Leader in mental health
Since 2010, Bell Let's Talk has been the largest-ever corporate commitment to Canadian mental health. We're investing in mental health programs in every corner of the country so that more Canadians can get better access to the care they need.
Learn more about Bell Let's Talk.
Our mental health initiatives include:
Current mental health funding commitment of $129,588,747.75; well on the way to our objective of at least $155 million by 2025.
Engaging Canadians to create positive change through Bell Let's Talk Day.
Partnering with 1,400+ organizations providing mental health supports and services throughout Canada.
Scaling up evidence-based programs and best practices to improve access to mental health supports and services in communities nationwide.
Supporting mental health initiatives in BIPOC communities through the Bell Let's Talk Diversity Fund.
Transforming youth mental health services through our partnership with the Graham Boeckh Foundation to accelerate the delivery of mental health services for young people through Integrated Youth Services (IYS) hubs across Canada.
Better communities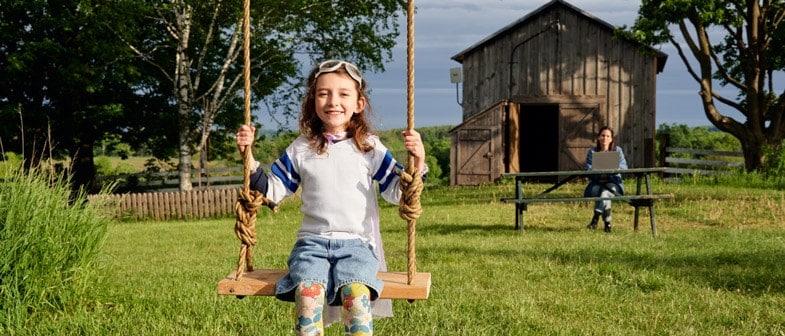 Contributing to economic prosperity
We are a driving force in Canada's economy and committed to providing fast, reliable and high-capacity broadband network connections in urban and rural communities alike this year.
Our contributions to the Canadian economy include:
Our purpose is to advance how Canadians connect with each other and the world. We are investing as much as $14 billion between 2020 and 2022 to deliver faster and better connectivity to more Canadians. In 2021, Bell accelerated new all-fibre network builds that deliver Internet total download access speeds of up to 1.5 gigabits per second (Gbps) for residential and business customers in major urban centres and over 50 smaller rural communities in Atlantic Canada, Ontario, Québec and Manitoba, and also began offering Wireless Home Internet (WHI) in Manitoba. In total, Bell reached an estimated 7.2 million locations with pure fibre and WHI connections by the end of 2021 and expanded our 5G network to cover over 70% of the Canadian population. Learn more: bell.ca/connectcanada.
Providing reliable telecommunications infrastructure that creates jobs, advances trade, and contributes to economic growth. Bell's wireless and wireline networks deliver over 99.99% availability, enabling Canadians to connect and do business with the world.
Investing in Canadian innovation with an industry-leading $500 million in research and development spending annually. We're partnering with Canadian business and universities to develop better, faster and more resilient solutions to global issues such as mobile communications, energy efficiency, environmental protection and cyber security.
Creating jobs: in addition to being one of Canada's largest employers, we annually support more than 700,000 Canadian jobs through our supplier network.
Better workplace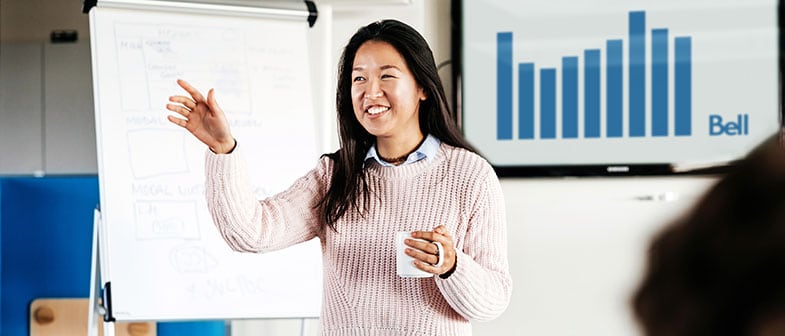 Fostering an inclusive culture
We're a diverse society, and that's why we're committed to fostering an inclusive, equitable and accessible workplace where all team members feel valued, respected and supported.
Recognized as one of Canada's Best Diversity Employers for the fifth year in a row, we embrace a diverse, equitable and inclusive workplace, including:
Support of employee-led resource groups, made up of 4,000+ engaged members, such as Women at Bell, Black Professionals at Bell, and Pride at Bell, enabling team members to connect across the organization with fellow team members to share resources and experiences.
Our supplier diversity program promotes equal sourcing opportunities to diverse suppliers, which allows us to better reflect the diverse customers and communities we serve. Businesses include:
Canadian Aboriginal and Minority Supplier Council (CAMSC)
Women Business Enterprises (WBE)
Canada's LGBT+ Chamber of Commerce (CGLCC)
Inclusive Workplace and Supply Council of Canada (IWSCC)
Canadian Council for Aboriginal Business (CCAB)
Bell is a signatory of the Catalyst Accord 2022 and a member of the 30% Club. In 2021, we exceeded our 2021 targets with women now representing 36% of BCE's full Board of Directors, and 38% of non-executive Board members. We also continue to work toward our goal of 25% BIPOC representation in senior leadership by 2025.
Bell is an advocate and supporter of programs that advance opportunities for women in science, technology, engineering and mathematics. We are a partner of Women in Communications and Technology (WCT) and place emphasis on recruiting and developing women for STEM-related roles at Bell.
We partner with leading inclusion-focused organizations to apply best practices, support recruitment strategies and provide our team members with access to events, mentoring and networking opportunities, and other professional development resources, like our conscious inclusion leadership course for all people leaders. Our most recent partners include Ascend Canada, Indigenous Works, Black Professionals in Tech Network, Catalyst and Lime Connect.