Calling cards
Save on long distance calls while travelling in Canada, the U.S. and overseas. Don't leave home without one.
More about calling cards
Travelling abroad? With Canada Direct™, you can make long distance calls from overseas at Canadian international rates.
More about Canada Direct
Perfect for people on the go. Keep a prepaid card on hand for local and long distance calling from any phone, anywhere.
More about prepaid cards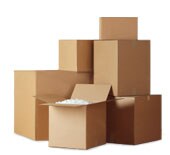 Bell Bundles make you want to move. Notify us of your upcoming move to ensure your services will be installed when you need them.
Move my home services with Bell
Choose Bell and enjoy our most popular bundles at the best regular prices on the market. You'll enjoy Fibe TV, simply the best TV service. Introducing Wireless TV: that let's you move your TV anywhere, anytime - no holes, no cables, all you need is a power outlet1. You'll also benefit from the best Internet combo on the market and the most reliable Home phone.2
Switch to Bell today