| Features | Details |
| --- | --- |
| Call Answer | Lets callers leave you voicemail even when you're on the phone. |
| Voice Dialing | Call your contacts without having to dial their phone number. Simply say the name of the person you want to call. |
| Online Voice Mail | This innovative service lets you retrieve voice messages online as well as from your phone. |
| Online Voice Mail with Extensions | Online Voice mail with extensions will allow up to four family members to receive their own private and separate voice mail inbox at no additional cost. |
| Call Answer Message Manager | Have up to three additional private voicemail boxes as part of your Call Answer service, plus many other enhancements. |
| Call Forwarding | Forward incoming calls to any other number. |
| Last Call Return | Hear the last number to call your home and have the option to call it. Also, you can be notified when a busy line you're calling becomes free. |
| Call Waiting | When you're on the phone, be notified of another incoming call. |
Choose Bell and get our most popular bundles at the best ongoing prices on the market.
Switch to Bell today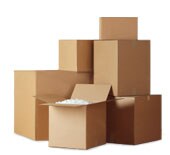 Bell Bundles make you want to move. Notify us of your upcoming move to ensure your services will be installed when you need them.
Move my home services with Bell