Choose the Home phone package and calling features that suit your needs best.
Enhance your service with new calling features, a Care plan or a second line, and manage your account online, anytime.
Why choose Bell Home phone?
Bell Home phone is the most reliable phone service available and the simplest way to stay connected. You'll enjoy simple and affordable long distance, tons of great calling features and a wide selection of phones and accessories.
Most reliable
Enjoy the most reliable home phone1. Bell Home phone offers great sound quality, is compatible with any alarm system and provides reliable connections to 9-1-1 and emergency services.
Call within Canada and around the world easily and conveniently with no PIN or 1 800 numbers to dial. Choose from a wide variety of long distance plans including per minute, domestic and international.
See all long distance plans
Enjoy a great selection of corded and cordless phones. Many come with the latest Bluetooth technology, giving you the freedom to talk anywhere you are.
See all phones and accessories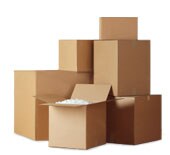 Bell Bundles make you want to move. Notify us of your upcoming move to ensure your services will be installed when you need them.
Move my home services with Bell.
Choose Bell and enjoy the most reliable home phone service. Not only can you take advantage of great savings, it's easy to switch. We'll take care of all the details so you can keep your existing home phone number.1 Plus, you can benefit from exclusive offers on our Internet and TV services.
Switch to Bell today
1). Applies to traditional copper-based (excluding fiber-based) wireline telephony; compared to cable telephony and based on continued service during extended power outages at customer's home.
2). Speed and signal strength may vary with your configuration, Internet traffic, server, environmental conditions, applicable network management or other factors; see bell.ca/internet.
3). Current as of August 7, 2012. Comparison between Fibe Internet 25/10 (upload up to 10 Mbps) and Rogers Ultimate (up to 2 Mbps).
4). Within same local calling area
Our services
Bell Home phone
Bell offers the most reliable home phone service available. With many phone services and features to choose from, you can customize the best home phone package for your needs.
Plus, you'll get a home phone service with great sound quality, reliable connections to 9-1-1 and emergency services, and more.
Home phone calling features
Bell offers a wide range of home phone calling features, including:
Flexible long distance plans
Bell offers flexible long distance plans for calls within provinces, across Canada and around the world. The most popular long distance plans include: the Unlimited Provincial plan, 600 and 1200 Minute Block of Time plans, and the Unlimited Canada and U.S. plan.
Bell also offers per-minute long distance plans and inexpensive international long distance packages.
Home phone maintenance and support
Bell offers Care plans to protect telephone devices and wiring.
The WireCare maintenance plan covers inside wiring and jacks for normal wear and tear and for accidental damage. If you encounter a problem covered by the plan, professional technicians will diagnose and resolve the issue for you.
Promotions and offers
Check out the latest Bell Home phone promotions and stay connected with reliable service, affordable long distance plans and great calling features.