Care plans
You never notice your telephone wiring - until there's a problem. Protect yourself from repair costs with the WireCare maintenance plan.
Learn more
What would you do if your phone stopped working? With the PhoneCare plan, you won't have to worry about repair or replacement costs for your phone or accessories.
Learn more
Enjoy the peace of mind of knowing you'll have quick repair or replacement if your Satellite TV service stops working.
Learn more
Why choose Bell Home phone?
Bell Home phone is the most reliable phone service1. It offers great sound quality, is compatible with any alarm system and provides reliable connections to 9-1-1 and emergency services.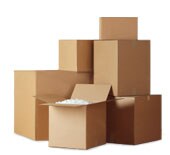 Bell Bundles make you want to move. Notify us of your upcoming move to ensure your services will be installed when you need them.
Move my home services with Bell
Comparison tool
This tool helps you compare products. (Clear All)
The comparison list is full. You must first remove an item below.
Warning
You need to select at least two items to compare. Please select another item from the list.
Ok