Apple
There's an Apple Watch for everybody.
Apple Watch Ultra 2 is the most rugged and capable Apple Watch ever. Apple Watch Series 9 has powerful sensors and advanced health features. And Apple Watch SE has all the essentials and is light on price.
Apple Watch Ultra 2, Apple Watch Series 9 and Apple Watch SE require iPhone XS or later with iOS 17 or later.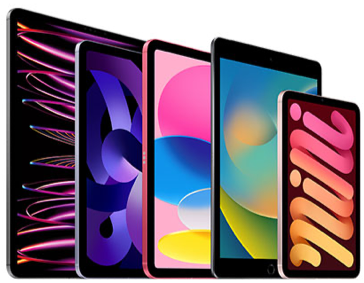 There's an iPad for everyone. And everything.
iPad is so versatile, it's more than up to any task. It's your digital notepad, online classroom, work-from-anywhere office, creative studio, portable arcade, and personal screening room. No matter which one you choose, iPad is a fun and powerful way to get it all done.
Compare iPad models
to learn which iPad is the best for you.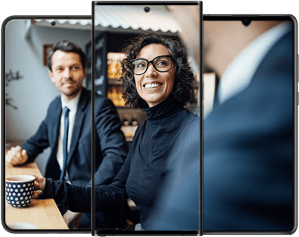 Unlimited data for the entire team.
Get unlimited data for all of your team's devices on Canada's best network.
Learn more

Upgrade to a new iPhone today.
It's easy to check your upgrade eligibility any time in MyBell.
Check your eligibility
Apps are available on the App Store. Title availability is subject to change.
TM "Bell SmartPay" is a trademark of Bell Canada.
Based on a third party score (Global Wireless Solutions OneScore™) calculated using wireless network testing in Canada against other national wireless networks. Bell.ca/network. Available with compatible devices within Bell Mobility's network coverage areas. Offers subject to change without notice. 5G/5G+ access requires a compatible device and a compatible rate plan (even if a 5G/5G+ symbol appears on your device). Coverage is approximate, may vary and may not include indoor coverage; see bell.ca/5G. Speed, performance and whether a 5G/5G+ device uses the available 5G/5G+ network depend on various factors including: your rate plan, topography, environmental conditions, the current serving radio conditions at your location and whether the device is actively downloading or uploading data. Access is subject to Bell's management of network resources, using methods which include Internet traffic management practices. See bell.ca/ITMP. Starting in select areas of Vancouver, Calgary, Edmonton, Montréal and the Greater Toronto Area. ↩
With a new activation or upgrade. A $60 one-time Connection Service Fee applies. At participating locations. Must be 18 years or older and legal owner of the phone traded in. Max. 1 phone per trade-in. The minimum trade-in value of the device must be $25. Rebate applies at the time of purchase on the price of the device and/or accessories in store after taxes. Amount of rebate depends on the value of the phone. Device must power on and be functional. See bell.ca/tradein for details. ↩
$12.99 per month after free trial. Plan automatically renews after trial until cancelled. Offer must be claimed in the Fitness+ app within 3 months after first setting up your eligible device. To see the offer appear, you will need to sign in with your Apple ID on your new device. Learn more about Apple Fitness+. ↩
Based on a third party score (Global Wireless Solutions OneScore™) calculated using wireless network testing in Canada against other national wireless networks of combined data, voice, reliability and network coverage. See bell.ca/network for details. ↩
5G is available with compatible devices. Starting in select areas of Vancouver, Calgary, Edmonton, Montréal and the Greater Toronto Area. Coverage is approximate; actual coverage may vary and may not include indoor coverage; see bell.ca/5G. The 5G network symbol appearing on a 5G device while in use means that 5G is available on the Bell network in the surrounding local area of the device. Speed, performance and whether a 5G device uses the available 5G depend on various factors including topography, environmental conditions, the current serving radio conditions at your location, and whether the device is actively downloading or uploading data and subject to Bell's Internet traffic management practices (e.g., priority access to emergency personnel and critical infrastructure personnel). See bell.ca/ITMP. Outside 5G areas, 5G devices will continue to have access to our fastest 4G speeds available. ↩