PhoneCare
What would you do if your phone stopped working?
With the PhoneCare maintenance plan, a simple call when trouble strikes is all it takes to replace your phone and accessories.
Available to residents of Ontario and Québec.
Key benefits
Covers defects and damage from normal use of your telephone and accessories, no matter where you bought them.

Applies to corded, cordless and screen phones, integrated answering machines and accessories.

Shipping of the replacement equipment within 2 to 3 business days.
$0.00 /mo.* with Home phone Complete (including up to 3 Care plans) or $6.95/month when purchased à la carte.
Add your Care plan
New Home phone subscribers
Choose from our four Home phone packages to get the services that best suit your needs.
Home phone packages
Existing Bell Home phone subscribers
Upgrade to Home phone Complete or Home phone Choice and get this Care plan for $0 /mo.


Need help?
---
More ways to shop
Call us at

1 800 668-6878
Need help?
---
Visit a Bell store or retailer

Why choose Bell Home phone?
Bell Home phone is the most reliable phone service1. It offers great sound quality, is compatible with any alarm system and provides reliable connections to 9-1-1 and emergency services.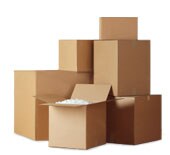 Bell Bundles make you want to move. Notify us of your upcoming move to ensure your services will be installed when you need them.
Move my home services with Bell