Samsung. Best with Bell.
With Samsung's ecosystem of products and services, you can stay connected when you need to with your phone, tablet and watch.
Get the most out of your Samsung device when travelling – Bell offers the most LTE roaming destinations and extensive coverage in the U.S.
More Samsung devices you'll love
Stay connected to business with just your watch.
The Samsung Galaxy Watch keeps you connected to business without your phone. It has a long-lasting battery, built-in cellular technology, and uses your phone's wireless plan features, so you can send texts, get emails and even make calls directly from your watch.
Visit a Bell store
Always be able to find what's important to you.
The Samsung SmartThings Tracker offers on-demand location information of your valuables. Different from Bluetooth devices, it uses an LTE-M network connection.
Visit a Bell store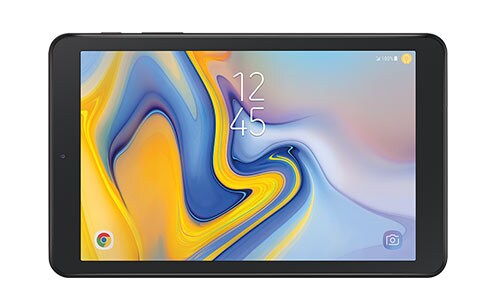 Get a Samsung Galaxy Tab A for $0 with a $10/mo. Tablet Connect Everything 2-year plan and get an additional 1 GB of data for 24 months.7
Learn more
Keep your team connected with a great selection of plans for business.
View rate plans