Introducing the Samsung Galaxy Note10+.
The ultimate device for business productivity. From a stunning Infinity-O Display to Samsung's most powerful battery and Super-Fast Charging, the Samsung Galaxy Note10+ is even better with Bell.
Samsung Galaxy Note10+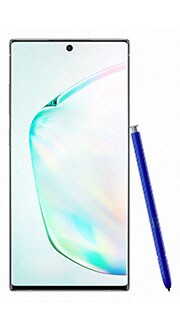 Long-lasting Intelligent Battery adjusts based on your usage
Stunning 6.8" screen, the largest ever Dynamic AMOLED Infinity-O Display
Work faster with the redesigned Bluetooth-enabled S Pen
Built for theoretical speeds of up to 1.1 Gbps1
Get unlimited data from $75/mo.2
Plans include 10 GB of data at maximum download speeds. Beyond 10 GB, speeds are up to 512 Kbps, suitable for light web browsing, email and messaging. No data overage charges apply.
Learn more

Get a $200 bill credit when you switch two or more lines to Bell.
Available on select 2-year business plans with data.*
Visit a Bell store
Samsung. Best with Bell.
With Samsung's ecosystem of products and services, you can stay connected when you need to with your phone, tablet and watch.
Get the most out of your Samsung device when travelling – Bell offers the most LTE roaming destinations and extensive coverage in the U.S.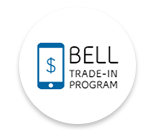 Trade in your phone or tablet and save.
Get an in-store credit of up to $700 towards the purchase of a new device or accessories.4
Learn more
More Samsung devices you'll love
Stay connected to business with just your watch.
The Samsung Galaxy Watch keeps you connected to business without your phone. It has a long-lasting battery, built-in cellular technology, and uses your phone's wireless plan features, so you can send texts, get emails and even make calls directly from your watch.
Visit a Bell store
Always be able to find what's important to you.
The Samsung SmartThings Tracker offers on-demand location information of your valuables. Different from Bluetooth devices, it uses an LTE-M network connection.
Visit a Bell store
Take business on the road with the Galaxy Tab A.
Whether in the office or on the go, stay connected and productive with this powerful tablet. The Galaxy Tab A features a large screen with minimal bezels for optimal viewing, and Samsung Knox defense-grade security to keep data protected.
See the Galaxy Tab A 10.5"
See the Galaxy Tab A 8"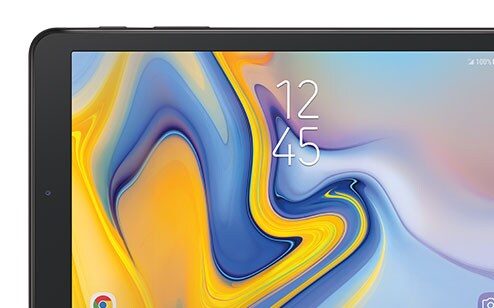 Customize the voice and data you need with our affordable rate plans.
View rate plans