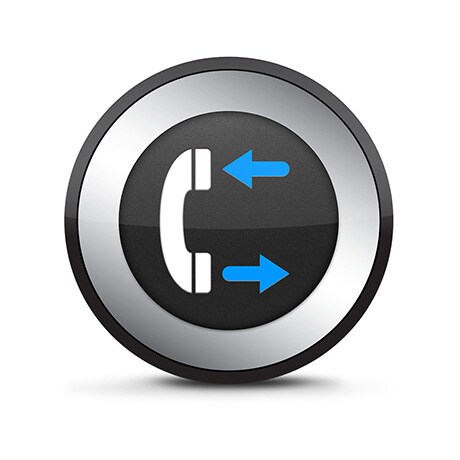 Voice Dialing
Voice Dialing lets you say the name of the person you want to call rather than dial their number. 1
Record 100 voice contacts through your phone and store 1000 contacts in the Web application.
Store up to five phone numbers per contact.
Dial a number that's not in your contact list by saying "Dial" or "Call" and then the phone number.
Full
pricing
details
Offer and pricing details
| Includes: | $5.00/mo. in a bundle. |
| --- | --- |
| Voice Dialing | $5.00 /mo. |
Certain conditions and restrictions may apply to calling feature availability.
Calling features are available where technology permits.
$5 fee for addition/withdrawal of à la carte calling features.

(1) 9-1-1 calls should be dialed manually, or caller information may not be available to emergency centre.
May not be compatible with equipment using built-in dialers (including certain alarm systems,faxes, lifelines, or modems); check with the provider of your device.
with Home phone Complete (including up to 10 features) or $5.00/mo. when purchased à la carte.
Order now

about Order now
Add your feature
New Bell Home phone subscribers
Choose from our four Home phone packages to get the services that best suit your needs.
Home phone packages
Existing customers
To upgrade or make changes to your service, log in to MyBell.
Log in