TV packages that give you more.
All-inclusive packages
Our best value and the easiest way to select your programming.
Benefits include:
Monthly bundle savings
The best value per channel
Good
The major networks and some of the most popular specialty channels.










4K Whole Home PVR (fees apply±)
Recommended
Better
All the channels in Good, along with more premier sports, family and entertainment channels, plus 4K channels.












4K Whole Home PVR (fees apply±)
Best
All the channels in Better, including 4K, plus practically every single specialty channel we offer – the ultimate TV lover package.










4K Whole Home PVR (fees apply±)
±$5/mo. 4K Whole Home PVR rental with an eligible 3-service bundle. Otherwise, $20/mo. rental1 or purchase for $599.
Installation fees apply.3
$20/mo. rental for the 4K Whole Home PVR1 or purchase for $599.
Installation fees apply.†
Enhance your package with extra channels and add-ons.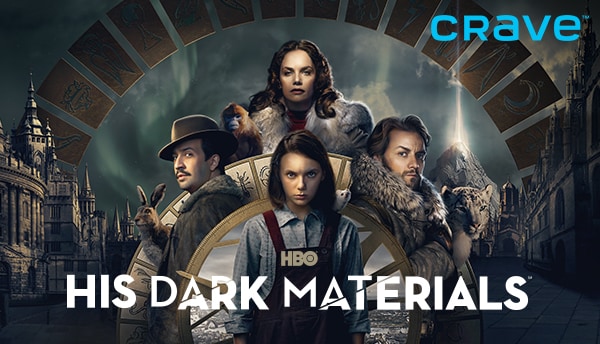 Movies and Series pack
Enjoy exclusive access to Hollywood's biggest movies and classic films, plus HBO®, Showtime, STARZ, Crave Original and hit TV series. Choose how and when you watch on eight channels (4 Crave, 2 HBO, 2 STARZ), on demand, online and on the app.


Current price subject to increase. *Credit earned at end of full billing period.
Offer details
Available to new residential Bell TV customers in select residential dwellings in Ontario where access and technology permit. Subject to change without notice; not combinable with other offers. Taxes extra. Customer must opt to receive paperless billing.
Receivers may be new or refurbished at Bell's choice.

Your promotion consists of a monthly credit off the current price. The current price is subject to increase during your subscription. If the current price increases your monthly price will increase but you will continue to receive your monthly credit during the promotion. Credits apply to the first full 30-day billing period and for each full billing period after that, for the duration of the promotion. A billing period may not start on the day of subscription or installation of services. Price without credit will apply prior to the first full 30-day billing period or if services are terminated during a 30-day billing period. Credits are subject to continued subscription to the eligible Bell services selected at time credits are applied. Any change made to services may result in the loss of credits or promotions, as eligibility conditions may vary.

$209.95 installation fees apply with no term contract or $59.95 with a 2-year term on TV (early cancellation charges equivalent to waived portion of installation fee apply). Includes installation of up to 2 additional receivers.

Fibe TV app is available with select compatible devices. Download & Go is only available for recordings on smartphones and tablets. Requires Mobile network or Wi-Fi connection (except to watch your downloaded recordings). A PVR is required to manage and watch your recordings; recordings available for maximum 60 days with the Fibe TV app. Select live and on demand channels/content from your Fibe TV subscription is available for viewing. More channels/content and features (e.g. TV control features) are available over Wi-Fi at your home with a Fibe Internet connection vs. with a third party Internet connection or outside your home. Content viewed over Wi-Fi at home will count towards your monthly Internet data usage (if applicable). Mobile data charges may apply. Channels/content subject to change without notice and blackout periods may apply. Viewing live content with Google Chromecast, Apple TV (4th gen. or 4K box), Amazon Fire TV (basic edition or higher) or Android TV (Google-certified) is only available within your home and an unlimited Bell Internet connection is required. Viewing on the Fibe TV app is available up to HD and picture quality may vary based on Internet speeds. Other conditions apply.
Fibe is a trademark of Bell Canada. Crave, STARZ, and all associated logos are trademarks of Bell Media Inc. All rights reserved. HBO®, and related service marks are property of Home Box Office, Inc., used under license. All rights reserved. SHOWTIME and related logos are trademarks of Showtime Networks Inc., used under license. All rights reserved. ©2018 Super ChannelTM is a trademark owned by Allarco Entertainment 2008 Inc. All rights reserved.