ONLINE EXCLUSIVE
Get a $150 Visa* prepaid card with select TV and Internet bundles on a 2-year TV contract term. Δ

ONLINE EXCLUSIVE
Get a $150 Visa* prepaid card with select TV and Internet bundles on a 2-year TV contract term. Δ
Loading data. Please wait...
Add service(s) to your Internet and TV bundle
Home phone
Starting at:
+

$10.00/mo.
Smart Home
+

$14.99/mo.

on a 3-year contract.
Bonus
Subscribe to Crave with a new TV and Internet bundle and get 6 months of Crave on us*, a $120 value.
*Current price $20/mo. Subject to increase.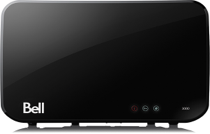 Fast and powerful Wi-Fi technology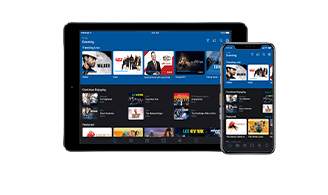 The leading TV-watching app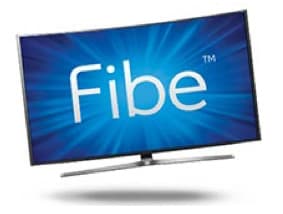 A complete wireless TV setup3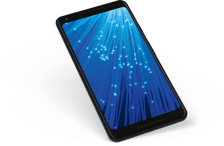 Access to Canada's best network1, now with 5G.*
*network in select areas2

Looking to build your own?
Choose the combination of services that suit your needs.
Build your bundle
Available to new residential customers, where access/technology permit. Subject to change without notice; not combinable with other offers. Taxes extra. Customer must opt to receive paperless billing. (Δ) $150 prepaid card available to customers who add eligible TV and Internet bundles with a 2-year TV contract term. In the event of early termination of your 2-year TV contract, early cancellation charges tied to the prepaid card will apply, in addition to any other early cancellation charges which may be applicable. Services must be installed within 30 days of order. Customer must continuously subscribe to eligible services and have an account in good standing for 60 days following installation, after which an email is sent to register to redeem the card. Within 30 days of receipt of the registration e-mail, Customer must register online to receive the card. Customer will receive card by mail within 4-6 weeks. One card per account. Card is issued by Peoples Trust Company pursuant to license by Visa Int. *Trademark of Visa International Service Association and used under license by Peoples Trust Company. No cash access or recurring payments. Card valid for up to 12 months; unused funds will forfeit after the last day of the month of the valid thru date. Card terms and conditions apply. The BELL and FIBE trademarks are owned by Bell Canada. All other trademarks are owned or used under license by Bell Canada or one of its subsidiaries.
Based on a third party score (Global Wireless Solutions OneScore™) calculated using wireless network testing in Canada against other wireless networks of combined data, voice, reliability and network coverage. See bell.ca/LTE for details.
5G is available with compatible devices. Coverage is approximate; actual coverage may vary and may not include indoor coverage; see bell.ca/5G. The 5G network symbol appearing on a 5G device while in use means that 5G is available on the Bell network in the surrounding local area of the device. Speed, performance and whether a 5G device uses the available 5G depend on various factors including topography, environmental conditions, the current serving radio conditions at your location, and whether the device is actively downloading or uploading data and subject to Bell's Internet traffic management practices (e.g., priority access to emergency personnel and critical infrastructure personnel). See bell.ca/ITMP. Outside 5G areas, 5G devices will continue to have access to our fastest 4G speeds available. Starting in select areas of Vancouver, Calgary, Edmonton, Montréal and the Greater Toronto Area.
Requires one wireless PVR. PVR and wireless receiver ($7/mo. rental or $199 purchase) need to be connected to a power outlet. Customer responsible for use of receivers: Do not expose to heat sources, rain or damp and temperature extremes. Range of wireless signal may vary due to electromagnetic interference, home construction material, obstructions and other environmental factors.
Fibe is a trademark of Bell Canada. Crave and all associated logos are trademarks of Bell Media Inc. All rights reserved. HBO® and related service marks are property of Home Box Office, Inc., used under license. All rights reserved. SHOWTIME and related logos are trademarks of Showtime Networks Inc., used under license. All rights reserved. All images, artwork and trademarks are the property of their respective owners.