Building 5G right.
Canada's best 5G network.
With incredibly fast speed and near-instant connections, 5G will enhance the lives of all Canadians, bringing generational changes to the way we work, live and play. The Bell 5G network is in major markets across the country and it has already been recognized by GWS and Ookla as Canada's fastest 5G network.1
5G will take some time to roll out across the entire country. That is why it is so important that, with Bell, when 5G-capable devices are not in a 5G area, they operate on our industry-leading 4G LTE network.
Bell is Canada's best network because we build our networks the right way. That's why, more than ever, Bell is your best choice.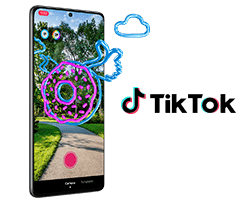 Create together on the go. With Bell 5G & TikTok.
As a Bell 5G customer, you get exclusive access to TikTok Paint Portal while on the go. This is TikTok's first multi-user AR effect, and it's launching only with Bell. Invite your friends and create with Bell 5G exclusive brushes.2
#Bell5GPaintPortal
Bell is the most awarded 5G network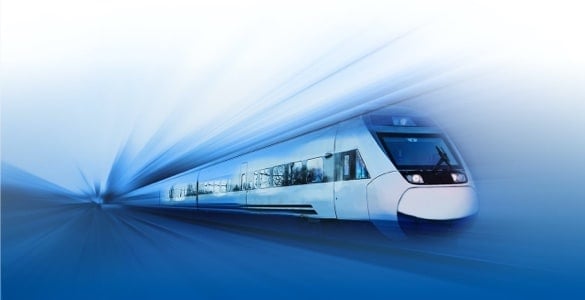 PCMag names Bell as Canada's fastest network.
On October 26, 2021, PCMag announced the results of its annual wireless network speed testing, awarding Bell with the fastest network for the second consecutive year.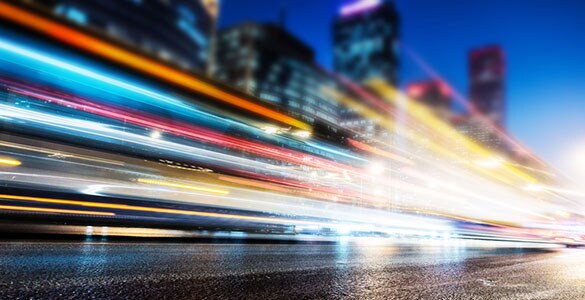 GWS ranks Bell the best 5G network in Canada.
Global Wireless Solutions (GWS) conducts the most comprehensive drive test of wireless networks in Canada and reconfirmed that Bell's network outperforms all other national wireless networks this year.3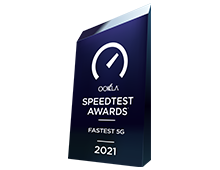 Ookla has named Bell the fastest 5G network in Canada.4
Ookla analyzed user-initiated tests from all the major mobile carriers in Canada to determine who showed the fastest 5G mobile network speeds and Bell was named the fastest.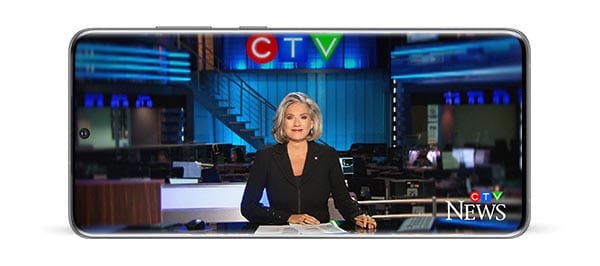 Experience incredible video streaming when you're on Canada's best national network.5
Enjoy a fast-streaming and high-quality viewing experience on Canada's best national network.5 Using advanced network technology allows for multiple streams of data at high speeds, so you won't need to worry about delays, buffering or lag while watching videos and shows or streaming your favourite content, wherever you are.

Canada's fastest network.

We consistently deliver faster LTE speeds in more places than any other network and in our 5G coverage areas we are 40% faster than our competitor. This means you can stream, download, browse and share at blazing-fast speeds from coast to coast. With Bell, you can access peak theoretical download speeds of up to 1.5 Gbps on LTE in select cities* and 1.7 Gbps in select areas of Western Canada, Ontario and Québec on our 5G network (average expected speeds between 69–385 Mbps in the Greater Toronto Area).


* Available in Kingston, Waterloo, Toronto, Mississauga, Vaughan, Richmond Hill, Markham, Brampton, North Bay, Niagara-on-the-Lake, Cambridge, Pickering, Ajax, Burlington, Guelph, London, Niagara Falls, Oakville, St. Catharines, Thorold, Thunder Bay, Welland and Ottawa.
Canada's largest LTE network.
Our super-fast LTE network covers 99% of the Canadian population.6 It will be the backbone for our 5G network as it expands across Canada to a similar footprint over the next few years.
See coverage map
Coverage map
5G coverage
With Bell, you'll get 5G coverage across Canada. Although the 5G network will take some time to roll out fully, it will begin with greater speeds in select cities, with more coming soon.
Introducing Voice
and Video over LTE.
Voice and Video over LTE is the next generation of voice and video calling. Now, with Voice and Video over LTE technology, you can make and receive voice and video calls with improved voice quality, and you can switch between voice and video during calls.
Voice and Video over LTE is available in select areas across Canada, with coverage in every province and territory. It's also available while roaming in the U.S. (including Puerto Rico and the U.S. Virgin Islands) on select devices. It will expand to other areas in the near future.
Learn more
Wi-Fi network across Canada.
With over 4,000 hotspots across Canada, Bell is proud to offer all mobile users free Wi-Fi. You can find a Bell hotspot from coast to coast at participating McDonald's, Chapters Indigo and Tim Hortons.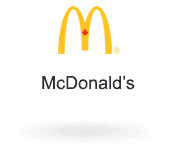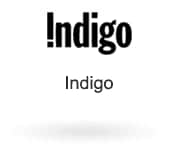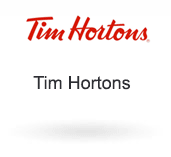 A reliable
connection.
Bell connects the vast majority of cell towers with fibre, the best network technology, to give customers a reliable connection. In addition, our in-building coverage improvements deliver a strong LTE signal. Backed by the latest network infrastructure technology, Bell also gives you access to a network offering the most cell towers connected by fibre.
Bell's dedicated team of 7,600 network employees are continuously working to optimize our network, all with the shared goal of providing Canadians with the absolute best, most advanced mobile experience.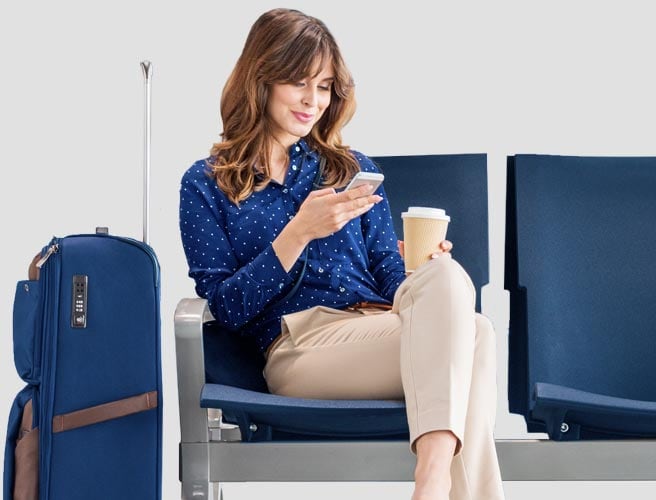 Traveling outside of Canada?
Bell is the first Canadian carrier to offer 5G roaming across the U.S. on select 5G phones. Enjoy fast speeds when downloading and streaming while you travel.
See available coverage.
Internet traffic management practices (ITMP) for Bell Mobility. Speed and signal strength may vary due to traffic, topography, environmental conditions and other factors, like Bell's management of network resources, using methods which include Internet traffic management practices. See bell.ca/ITMP.
Based on a third party combined score (Global Wireless Solutions OneScore™) speed test results in 5G network areas from Bell and as ranked by PCMag. Reprinted with permission. © 2020 Ziff Davis, LLC. All Rights Reserved. 5G is available with compatible devices. Available in select areas of Vancouver, Calgary, Edmonton, Montréal, the Greater Toronto Area, and more. Coverage is approximate; actual coverage may vary and may not include indoor coverage; see bell.ca/5G. The 5G network symbol appearing on a 5G device while in use means that 5G is available on the Bell network in the surrounding local area of the device. Speed, performance and whether a 5G device uses the available 5G depend on various factors including topography, environmental conditions, the current serving radio conditions at your location, and whether the device is actively downloading or uploading data and subject to Bell's Internet traffic management practices (e.g., priority access to emergency personnel and critical infrastructure personnel). See bell.ca/ITMP. Outside 5G areas, 5G devices will continue to have access to our fastest 4G speeds available. Fastest based on a third party combined score (Global Wireless Solutions OneScore™) speed test results in 5G network areas from Bell.
Available on 5G-capable devices from Bell connected to the Bell 5G mobile network. The TikTok app is required. Data charges apply. Also available when connected to a Wi-Fi network. Available with iOS 10 or later or with Android 8.0 or later.
Based on a third party score (Global Wireless Solutions OneScore™) calculated using wireless network testing in Canada against other national wireless networks.
Award based on analysis by Ookla® of Speedtest Intelligence® data median 5G median download speeds for Q1-Q2 2021. Ookla trademarks used under license and reprinted with permission.
Based on a third party score (Global Wireless Solutions OneScore™) calculated using wireless network testing in Canada against other national wireless networks of combined data, voice, reliability and network coverage.
Based on total square km of coverage on the shared LTE network available from Bell vs. Rogers' LTE network. See bell.ca/LTE for details.