LTE Advanced.
Nothing's faster.
Get on Canada's fastest ranked mobile network. Bell uses LTE Advanced, the world's fastest mobile technology.
"Bell is clearly Canada's Fastest Wireless Network."
"Bell's network in Toronto and Vancouver is spectacularly fast, exceeding anything we've ever seen in our US results... It's truly a world-class 4G experience."

August 2016

The Bell network. Fastest ranked in Canada.2 Faster than networks in3:
New York, Singapore, Budapest, Melbourne, Sydney, Stockholm, Seoul, Dubai, Shanghai, Los Angeles, Vienna, Milan, Madrid, Zurich, Beijing, Rome, Paris, Berlin, London, Tokyo, Hong Kong, Rio de Janeiro...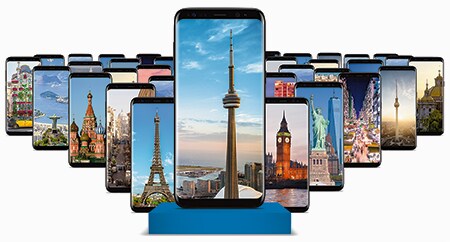 Theoretical Mbps speeds that LTE Advanced can reach up to on each network
Next-generation LTE Advanced network.
On the Bell network, you'll get faster access to data, download large files faster, watch movies and enjoy next-gen VR with less buffering, and more.
Check out our LTE Advanced coverage
Don't compromise when it comes to your network.
Bell has a large selection of LTE Advanced devices that make the most of our LTE Advanced network capabilities.
Shop devices
97% coverage across Canada.
Bell's LTE coverage has more than tripled since 2015 – now covering 97% of the Canadian population. That's over 32 million Canadians. Plus, we're working to give you access to even faster speeds as we continue to roll out the LTE Advanced network, the world's fastest and most advanced wireless technology. Bell's LTE Advanced network already covers over 75% of the Canadian population.
See coverage map
Introducing Voice
and Video over LTE.
Voice and Video over LTE is the next generation of voice and video calling. Now, with Voice and Video over LTE technology, you can make and receive voice and video calls with improved voice quality, and you can switch between voice and video during calls.
Voice and Video over LTE is available in select areas of Ontario, Québec, Atlantic Canada, British Columbia, the Northwest Territories and the Yukon. It will expand to other regions in the near future.
Learn more
Wi-Fi network across Canada.
With over 4,000 hotspots across Canada, Bell is proud to offer all mobile users free Wi-Fi. You can find a Bell hotspot from coast to coast at participating McDonald's, Chapters Indigo and Tim Hortons.
Find a location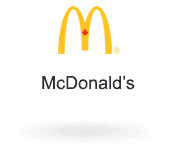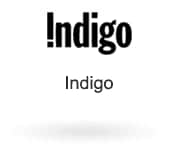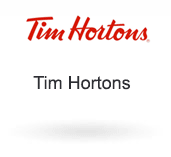 A more reliable
connection.
Bell connects the vast majority of cell towers with fibre, the best network technology, to give customers a more reliable connection. In addition, our in-building coverage improvements deliver a stronger LTE signal. Backed by the latest network infrastructure technology, Bell also gives you access to a network offering the most cell towers connected by fibre.
Bell's dedicated team of 7,600 network employees are continuously working to optimize our network, all with the shared goal of providing Canadians with the absolute best, most advanced mobile experience.
1. Based on a third party score (Global Wireless Solutions OneScore™) calculated using wireless network testing in Canada against other national wireless networks of combined data, voice, reliability and network coverage.
2. As ranked by PC Mag. Reprinted from www.pcmag.com with permission. © 2016 Ziff Davis, LLC. All rights reserved.
3. City comparison speeds based on Ookla's analysis of Speedtest Intelligence data from January 1 to March 31, 2017.