Mobility
Be one of the first to get one of these epic phones.
Meet the Samsung Galaxy S23 series and take the Galaxy features you love to the next level. Take stunning photos no matter the lighting with Nightography. Power your day with the fastest Snapdragon processor yet and an impressive battery life. Simply spectacular.
Plus, when paired with Bell's 5G network, you can enjoy unprecedented speeds for high-definition video streaming and mobile gaming with super-low latency.
Samsung. Best with Bell.
Everything you do is better on a better network – and think of the thousands of things you do.
Unlock the full potential of Samsung's first 5G-capable devices on Canada's fastest 5G network.3
Outside of 5G coverage areas, experience incredible speed on Canada's best national 4G LTE network.4
With Samsung's ecosystem of products and services, you can stay connected at all times with your phone, tablet, watch and tracker.
Get the most out of your Samsung device when travelling – Bell offers the most LTE roaming destinations.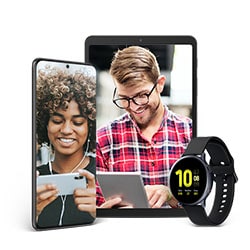 Unlimited data for the entire family.
Get unlimited data for all the devices in your family on Canada's best network.2
BONUS: save $20/mo. for every family member you add.5
Learn more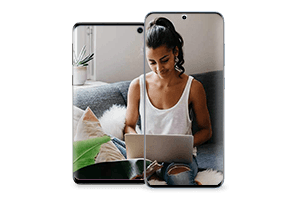 Enjoy an exclusive $50 savings when you buy online.
Get on Canada's best 5G network6 and receive a $50 bill credit when you bring your own phone or a buy a new one online.7
Learn more
Connect your family with Samsung devices.
Save $ 20/mo. for every family member on your account when you have two or more lines.8 Plus, every additional member brings their data to the shared data pool.
2 family members
Save $480 over 24 months
3 family members
Save $960 over 24 months
4 family members
Save $1,440 over 24 months
View our incredible selection of Samsung smartphones
More Samsung devices you'll love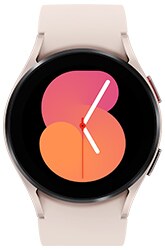 Stay connected with just your watch.
With the Samsung Galaxy Watch5, you can stay connected without your phone. On a walk or at the gym, the Galaxy Watch5 will monitor your heart rate, body composition, stress level and more. Pair it with the Samsung Galaxy Buds2 Pro and listen to your favourite music while working out.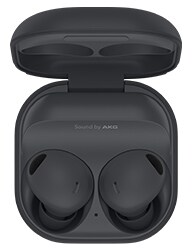 Immersive sound like never before.
Meet the Samsung Galaxy Buds2 Pro – wireless earbuds with innovative technology. Switch seamlessly between noise cancelling and adjustable ambient noise. You choose what you hear.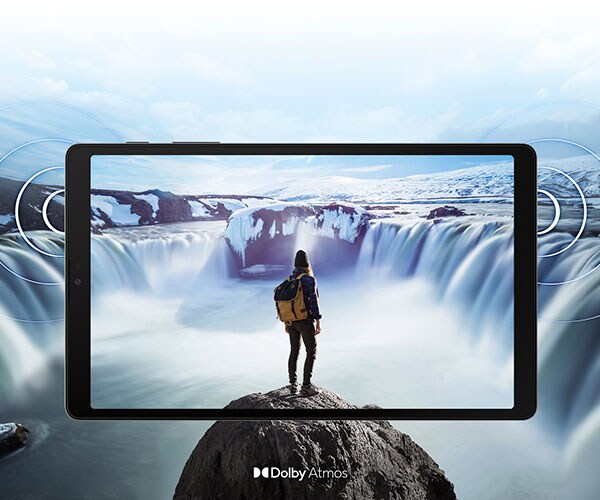 The impressive Galaxy Tab A7 Lite.
Whether at home or on the go, enjoy impressive entertainment at your fingertips. The Galaxy Tab A7 Lite features Dolby Atmos sound, plus a large screen with minimal bezel for optimal viewing.
* Current as of July 20, 2022. Offer valid with an eligible 2-year or 30-day plan. New activations only or upgrades are eligible. Applicable to smartphones only; not eligible on tablets, Mobile Internet or IoT products. Bill credit is comprised of waived one-time Connection Service Fee ($50) applied as a separate credit by your 2nd or 3rd billing period.
As compared to Galaxy S22+ which has a rated (minimum) capacity of 4370 mAh.
Based on a third party score (Global Wireless Solutions OneScore™) calculated using wireless network testing in Canada against other wireless networks of combined data, voice, reliability and network coverage. See bell.ca/network for details.
5G wireless – Based on total number of cell towers on the shared 5G network available from Bell vs. Rogers' 5G network.
Based on a third party score (Global Wireless Solutions OneScore™) calculated using wireless network testing in Canada against other wireless networks of combined data, voice, reliability and network coverage. See bell.ca/LTE for details.
Current as of May 5, 2022. Available with new activation when adding additional lines on eligible 2-year plans (excluding Business, Tablet and Mobile Internet plans). There must be a primary subscriber activated on the account with an eligible rate plan to receive a $20 per line discount. Primary line not eligible for additional line discount.
Based on third party score (Global Wireless Solutions OneScore™) calculated using wireless network testing in Canada against other national wireless networks. See bell.ca/network.
Current as of April 5, 2022. Offer valid with an eligible 2-year or 30-day plan. New activations only or upgrades are eligible. Applicable to smartphones only; not eligible on tablets, Mobile Internet or IoT products. Bill credit is comprised of waived one-time Connection Service Fee ($50) applied as a separate credit by your 2nd or 3rd billing period.
Current as of May 5, 2022. Available with new activation when adding additional lines on eligible 2-year plans (excluding Business, Tablet and Mobile Internet plans). There must be a primary subscriber activated on the account with an eligible rate plan to receive a $20 per line discount. Primary line not eligible for additional line discount.
Current as of April 4, 2023. With a new activation or upgrade. A $50 one-time Connection Service Fee applies. At participating locations. Must be 18 years or older and legal owner of the phone traded in. Max. 1 phone per trade-in. The minimum trade-in value of the device must be $25. Rebate applies at the time of purchase on the price of the device and/or accessories in store after taxes. Amount of rebate depends on the value of the phone. Device must power on and be functional. See bell.ca/trade-in for details