Promotions
International programming
We bring the world to your home.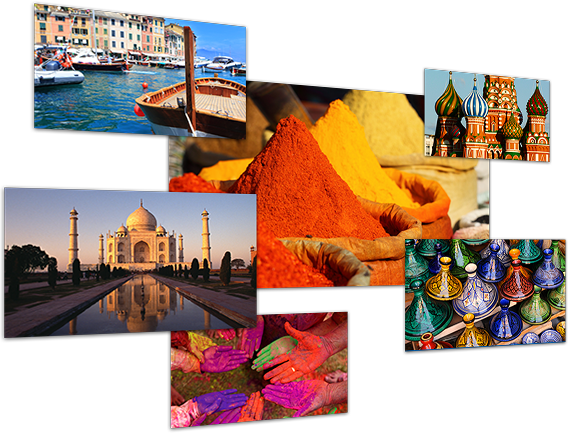 Get the largest selection of international channels. Only with Fibe TV.
The top entertainment from all around the world is at your fingertips with the best TV service – Fibe TV. You get access to over 250 channels that cater to many different communities, including South Asian, Chinese, Filipino and Italian, at amazing monthly prices. Plus, Fibe TV brings you ultra-stunning HD, easy recording of several shows at once and exclusive features like Restart that allows you to restart from the beginning shows in progress or from the past 30 hours, only with Bell.1.
Discover our complete international line-up
Fibe TV gives you the chance to preview select channels each month, free of charge.
You can add channels to your programming at any time by calling at 1 866 797-8686 or by logging in to MyBell.
Fibe TV
Alt TV
Bell TV

ABP Sanjha

Free preview: July 19 - October 18, 2018
ABP Sanjha offers viewers 24-hour Punjabi news covering a full spectrum of news ranging from politics to business, investigative reports to consumer issues, and crime to the environment.
2329
2329

CGTN

Free preview: July 19 - October 18, 2018
CGTN delivers global news coverage in English with a focus on China and Asia with shows like News Update, News Hour, China 24 and Asia Today.
657
657

CGTN - Documentary

Free preview: July 19 - October 18, 2018
A window into the rich culture and heritage of China, CGTN-Documentary features outstanding documentaries on art, culture, music, science, sport and more.
655
655

CGTN - Français

Free preview: July 19 - October 18, 2018
With 24-hour coverage and a bulletin every hour, CGTN brings you national and international news from around the world focussing on China and Asia. In French.
656
656

Mediaset Italia

Free preview: August 17 - December 31, 2018
For the first time in Canada, Telelatino brings you MEDIASET ITALIA, a new 100% Italian TV channel offering you MORE of the best entertainment, fiction, comedy and news programming from Italy 24hrs a day, 7 days a week!
698
698
698

New Tang Dynasty Television

Free preview: August 1 - October 31, 2018
New Tang Dynasty Television (NTDTV) is committed to bringing viewers programs of the highest quality programs that not only entertain, but also meaningfully impact people's lives and the world around us. NTDTV has distinguished itself for its leading role in the promotion of China's traditional arts and culture.
727
727

TLN

Free preview: August 17 - December 31, 2018
Canada's premier Latino specialty TV service providing unparalleled programming in Italian, Spanish and English. Offers a variety of domestic and international programming including daily news reports from Italy and Latin America, international sports, music and fashion coverage, award-winning novelas, variety shows and feature films and series.
700
700
700

TLN+

Free preview: August 17 - December 31, 2018
TLN+ gives viewers the option to enjoy premium programming from Telelatino, Canada's Latino Superstation, three hours later in Pacific Time (PT). In English, Spanish and Italian.
699
699

Univision Canada

Free preview: August 17 - December 31, 2018
Univision Canada features novelas, news, variety shows, children's programming, movies and public affairs programming.
867
867
699

Zee TV Canada

Free preview: July 1 - October 31, 2018
Zee TV Canada offers many choices for any type of audience, including daytime and primetime dramas, television and theatrical movies, and specials. Zee believes in bringing innovative programming to its viewers. In Hindi.
838
838
679
View full offer details
Some channels require additional hardware.
Available to customers with an account in good standing. Subject to change without notice. Taxes extra. Other conditions apply.
Where applicable, monthly prices include a fee to fund Bell's contribution to the CRTC's Local Programming Improvement Fund (LPIF); see bell.ca/LPIF. LPIF will be itemized separately on your Bell invoice
Already a Fibe TV customer?
Add any of these international combos to your programming line-up
Don't have Fibe TV?
Subscribe today.