Second home phone line Promotion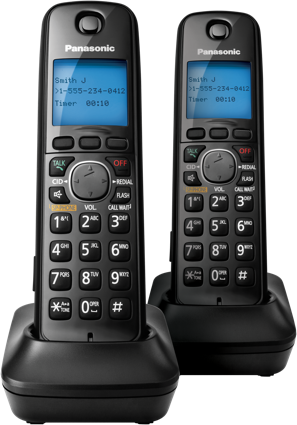 Two lines.
One happy home.
A second home phone line from Bell will keep your busy family happy. It's a totally separate line with its own phone number and jack, so two people can be on the phone at the same time. You won't miss any more important calls. For a home office or chatty teenagers, a second line makes managing calls a breeze.
Add a second line for only

$13.30/month

when you choose Home phone Choice as your first line.
Enjoy convenient and affordable service by a technician for only

$29

. That's a

$70

savings.
Already a Bell Home phone customer?
From
All monthly fees included
$13.30/mo. with Choice or Complete as your first line Home phone package. $18.31/mo. with Home phone Lite as your first line Home phone package. Touch-Tone ($2.80/mo.) and 9-1-1. (15¢/mo.) included. Service area charge ($4/mo.) may apply in some areas. Limit one second line per account. One-time activation fee (up to $49.95 per line) applies to new or moving customers. Second line installation charges of $50 may apply.
Appointment options
Meet with a representative to learn more about our latest products, services and offerings.
Skip the waiting time and get the next available representative to call you now.
Have a Bell representative call you at the time of your choosing.
Bell Canada
Bell is Canada's largest communications company, providing consumers and business with solutions for all their communications needs.
The leader in digital TV
Bell Fibe TV, the best TV service, provides stunning 4K picture and high-fidelity sound. Using fibre optic technology, Bell Fibe TV brings the best TV experience right to your door – no dish required.
The Bell Fibe TV app lets you access live TV and on-demand television content using your Bell Streamer or by downloading the Fibe TV app on Amazon Fire TV, Android TV, Apple TV or by Google Cast using your Google Chromecast.
Bell Satellite TV provides a great variety of HD and 4K channels, the best receivers and the best image quality – making it the leader in digital satellite TV service in Canada.
The latest cell phones, Mobile Internet devices, smartwatches and tablets
Choose from the latest iPhone devices from Apple, Samsung devices, Google phones, tablets and other popular smartphones. Stay connected on the Bell 5G-capable network with blazing-fast speeds, coast-to-coast coverage and clear reception.
Ultra-fast high-speed fibre home Internet
Command the fastest upload speeds with Bell Fibe Internet on Canada's largest fibre optic network. Bell's high-speed home Internet lets you share photos and videos with upload speeds of up to 940 Mbps and download speeds of up to 1.5 Gigabits per second.
The most reliable home phone service
If you are looking for reliable home phone services, Bell Home phone guarantees exceptional services at all times or you get your money back.
Promotions and offers
Looking for new products and services from Bell? See the latest Bell promotions and offers or visit a Bell store to learn more.
Communications solutions for businesses
As Canada's leading trusted technology advisor, Bell Canada delivers end-to-end solutions to our small and medium-sized business (SMB) customers, from business Internet to business Mobility services and long distance solutions.
Bell Business Markets is committed to delivering the integrated solutions large organizations need to increase productivity, sustain profitable growth, maximize service differentiation and minimize risk in today's challenging environment.
Shipping options
Get your order in as little as 2 hours
In-Store Pick-Up
Pick up your order at a store near you in as little as 2 hours.
$0.00
Same-Day/Next-Day Delivery
At your door the same day or next day.
$15.00
Standard shipping
At your door within 2–5 business days.
$0.00
Select your preferred shipping option at checkout.
(Note:) *Shipping options are subject to eligibility and stock availability of all items in your cart.