Bell SmartPay.
A new, affordable way to get the latest and greatest smartphones on Canada's best network.1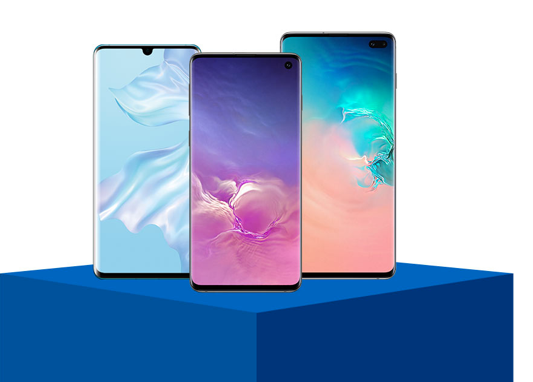 Get any smartphone for $0 down at any time with an eligible 2 year rate plan.
Pay for the smartphone in 24 monthly payments with 0% APR.
After 24 months, your smartphone is paid off and your total monthly bill decreases.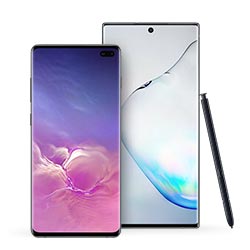 Pay even less per month with the Device Return Option.
Lower your monthly payments for your smartphone when you combine the Device Return Option with Bell SmartPay. At the end of your 2-year term, you have the option to return your smartphone in good working condition, or keep it and pay back the Device Return Option deferral amount – the choice is yours.
Here's how it works
Example - Smartphone full price: $1,000.00
0% Annual Percentage Rate
$41.67/mo.2 for 24 months*
*Eligible 2-year rate plan required. Taxes on the financed device amount are payable with your monthly device payments. The one-time Connection Service Fee ($50) is waived.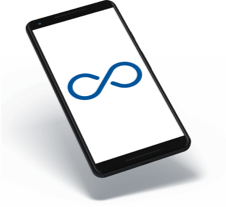 Pair your smartphone with a great data plan.
With Bell SmartPay, you can get unlimited shareable data for the entire family. Share data across all of the devices in your family – smartphones, watches and tablets – without overage fees. Plus, save $20/mo. for every family member you add to your account when you have two or more lines.3
View plans
Additional Important Bell SmartPay Conditions:
Bell SmartPay is available with new activations (or eligible upgrades) on eligible 2-year rate plans. Purchase financing provided by Bell Mobility, on approved credit. Cost of borrowing is $0.
If you end your Service Agreement early or you change your rate plan to a non-eligible rate plan, you will have to pay an early cancellation fee. The early cancellation fee consists of your remaining device payments and the remaining balance on your Agreement Credit (plus applicable taxes) if you received one at the time of purchase. The Device Return Option Deferred Amount (if applicable) will also come due.
From time-to-time, we may offer promotional credits in connection to your Bell SmartPay Agreement which reduces your device payments. If you are receiving a promotional credit in connection to your Bell SmartPay Agreement and you end your Bell SmartPay Agreement early, the credit will no longer apply and your remaining device payments will become due immediately based on the full pre-credit price.
Speed and signal strength may vary due to traffic, topography, environmental conditions and other factors, including Bell's Internet traffic management practices (e.g., priority access to emergency personnel and critical infrastructure personnel). See bell.ca/ITMP.
Based on a third party score (Global Wireless Solutions OneScore™) calculated using wireless network testing in Canada against other wireless networks of combined data, voice, reliability and network coverage. See bell.ca/LTE for details.
Purchase financing provided by Bell Mobility, on approved credit. Cost of borrowing is $0. Taxes on full cost of the device due at time of purchase – BC: $120.00; AB: $50.00; SK: $110.00; MB: $130.00; ON: $130.00; QC: $150.00; NB/NS/PEI/NL: $150.00; YT/NT/NU: $50.00. Final monthly payment reduced to equal full price.
Current as of May 5, 2022. Available with new activation when adding additional lines on eligible 2-year plans (excluding Business, Tablet and Mobile Internet plans). There must be a primary subscriber activated on the account with an eligible rate plan to receive a $20 per line discount. Primary line not eligible for additional line discount.