Bell Connected Car
Built-in connectivity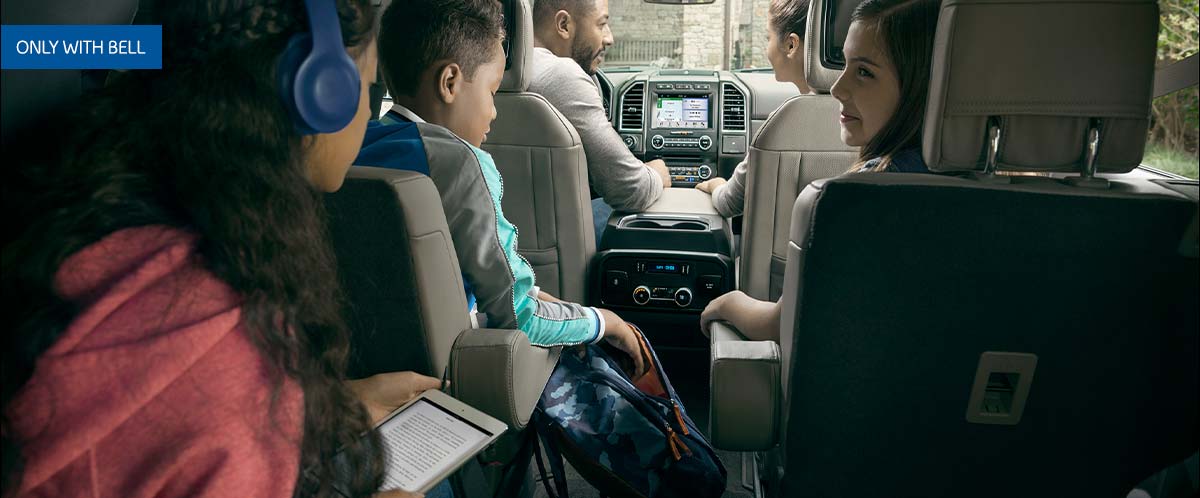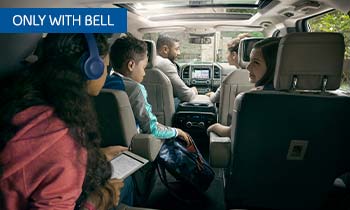 Activate your car's Built-in Wi-Fi hotspot with a data plan from Bell. Bell is the first and only Canadian carrier to power a Built-in Wi-Fi connection
using Canada's largest LTE network.1

Get started with a complimentary 3 GB trial2 today on .3
Stay connected with up to 10 devices at once
Enjoy Wi-Fi connectivity from up to 50 feet away from your vehicle4
Automatically connect your devices to Wi-Fi faster and more conveniently than a smartphone hotspot.4
Get a strong, reliable connection on Canada's largest network

Is your car compatible?
Bell Connected Car is compatible with select Wi-Fi-ready vehicles. See if your car is compatible by providing the details below.




Pricing
Flex plan
Connect for as little as $10/month with a flexible plan that automatically adjusts according to your usage each month.
Prepaid plan
Get a prepaid plan that automatically renews every month. Choose the amount
of data that's right for you.
Price
$15/mo.
$35/mo.
$70/mo.