EXCLUSIVE TO BELL
Samsung SmartThings Tracker
Compatibility: requires download of the Samsung SmartThings app, which is compatible with Android 5 (Lollipop) and above or iOS 10 and above.
SPECIAL OFFER
Get 12 months of free connectivity for your Samsung SmartThings Tracker† – only at Bell.
Offer details
(†) Available to new and existing customers. With purchase of a Samsung SmartThings Tracker and a Connected Tracker plan. Regular rate ($5/mo.$5 per month) applies thereafter. Other conditions apply. The one-time Connection Service Fee ($10) is waived.
What you'll love
Find what matters most
In real time and on demand with this LTE-enabled location tracker
Create custom zones
and receive alerts any time your tracker enters or leaves that area
Share the location
of your tracker in real time with the click of a button
Durable and water-resistant
making it ideal for indooe or outdoor situations
Pricing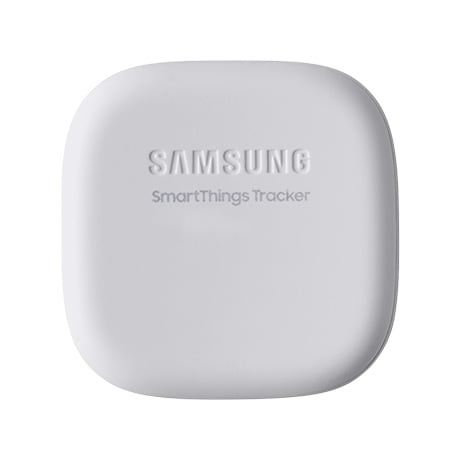 No term
Monthly plan starting price
BONUS: First 12 months free.1
Roaming not available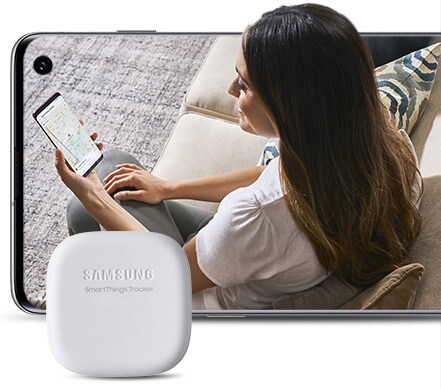 Real-time, on-demand location tracking.
The Samsung SmartThings Tracker, powered by Canada's best national network, offers on-demand location positioning of your valuables, pets and in some cases even your children. Different from Bluetooth devices, it uses an LTE-M network connection.
You'll enjoy real-time, on-demand location tracking from any range, and impressive positioning accuracy and reliability. You can also receive location reports, so you can check up on your pet while they're out for their daily walk or make sure your kids get to school on time by simply attaching a tracker to their backpack.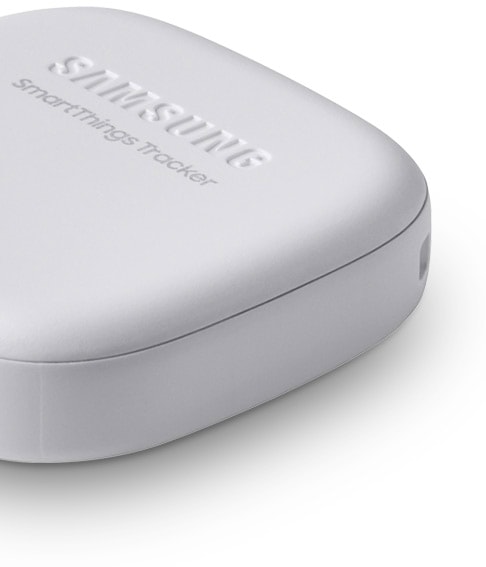 Location updates at the click of a button.
Send and receive real-time location updates with the click of a button. When you're picking up the kids from busy shopping malls and amusement parks, it's quick and easy to see their location using the Samsung SmartThings app. For an added safety feature, your child can push the tracker's power button twice to send out a notification of their location.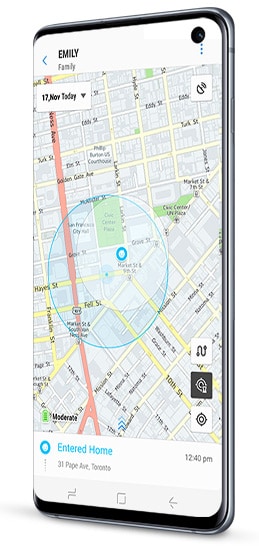 Create custom zones.
Personalize your experience with custom zones around your home, cottage, office and more to receive updates when your tracker enters and exits the zone. Have peace of mind that your valuables are safe at the cottage, or get alerts when your pet leaves your home.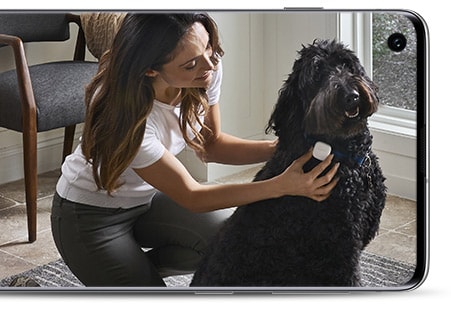 Super durable and water-resistant.
The Samsung SmartThings Tracker has an IP68 rating2, meaning it is super durable, perfect for your kids and pets. It's also water-resistant, so you're protected from splashes, extreme weather and accidental submersion. With those added features, you can still get the location updates you need, no matter the condition.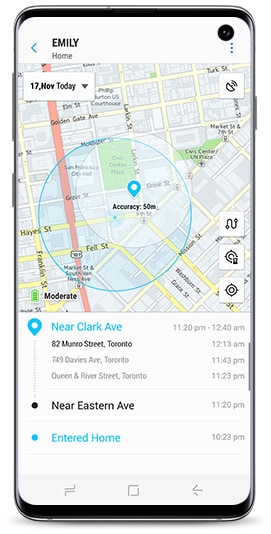 Get timely updates and location reports.
The Samsung SmartThings Tracker can be set up to send customized location updates at variable time frequencies, so you can monitor your valuables, such as keys and laptops, or make sure your kids and pets are safe. Plus, you can trace the location history of your tracker up to seven days for added safety.
Additional information
Current as of March 8, 2019. (1) With new activation on a Connected Tracker rate plan. Applies to the monthly charge

(5 dollars per month)

. Then regular rate applies thereafter.
Water resistance up to 1.5 metres for 30 minutes, tested under controlled laboratory conditions. Please rinse and wipe with dry towel after exposure to liquids. Do not charge when wet.