Bell for Better
Committed to carbon neutral operations.
Just one of our many initiatives making our world more prosperous, more sustainable, and more connected every day.
Bell for Better
A top family‑friendly employer.
Just one of our many initiatives making our world more prosperous, more sustainable, and more connected every day.
Bell for Better
Connecting remote communities.
Just one of our many initiatives making our world more prosperous, more sustainable, and more connected every day.
Bell for Better
Named the #1 telecom provider on the Best 50 corporate citizens list.
Bell was recognized for its environmental, social and governance performance.
Bell for Better
For years, we've invested in better. And we're just getting started.
Bell for Better is our commitment to creating better outcomes for society, communities, employees and shareholders alike.
We continue to drive Canadian investment and innovation forward by aligning our environmental, social and governance (ESG) standards to support our clear goal – advancing how Canadians connect with each other and the world.
Read our 2021 Corporate responsibility report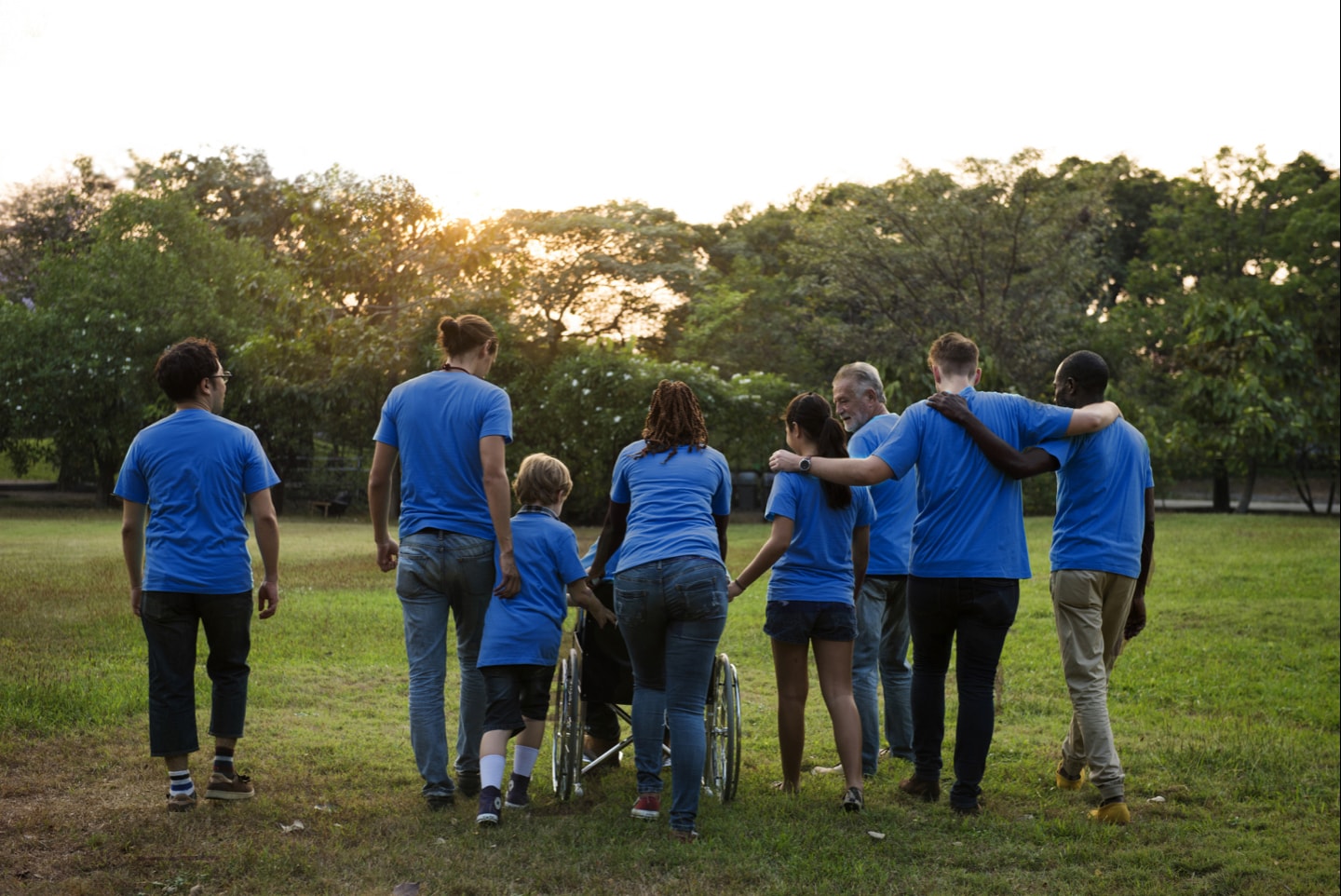 Better communities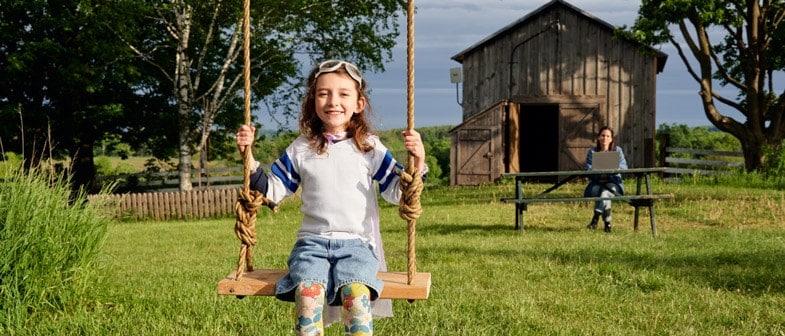 Contributing to economic prosperity
We are a driving force in Canada's economy and committed to providing fast, reliable and high-capacity broadband network connections in urban and rural communities alike this year.
Our contributions to the Canadian economy include:
Our purpose is to advance how Canadians connect with each other and the world. We are investing as much as $14 billion between 2020 and 2022 to deliver faster and better connectivity to more Canadians. In 2021, Bell accelerated new all-fibre network builds that deliver Internet total download access speeds of up to 1.5 gigabits per second (Gbps) for residential and business customers in major urban centres and over 50 smaller rural communities in Atlantic Canada, Ontario, Québec and Manitoba, and also began offering Wireless Home Internet (WHI) in Manitoba. In total, Bell reached an estimated 7.2 million locations with pure fibre and WHI connections by the end of 2021 and expanded our 5G network to cover over 70% of the Canadian population. Learn more: bell.ca/connectcanada.
Providing reliable telecommunications infrastructure that creates jobs, advances trade, and contributes to economic growth. Bell's wireless and wireline networks deliver over 99.99% availability, enabling Canadians to connect and do business with the world.
Investing in Canadian innovation with an industry-leading $500 million in research and development spending annually. We're partnering with Canadian business and universities to develop better, faster and more resilient solutions to global issues such as mobile communications, energy efficiency, environmental protection and cyber security.
Creating jobs: in addition to being one of Canada's largest employers, we annually support more than 700,000 Canadian jobs through our supplier network.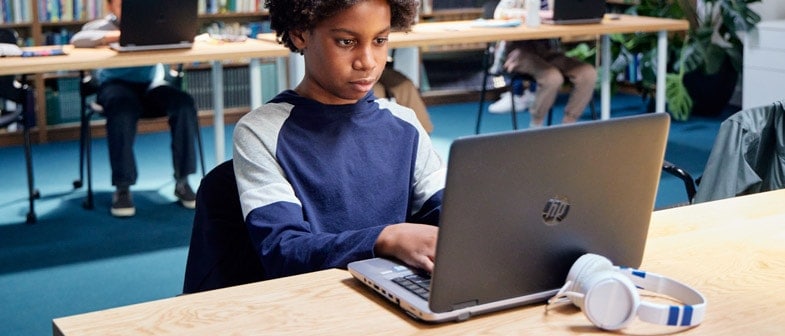 Serving remote or underserved communities
Through investments in network infrastructure and services that advance how Canadians connect with each other and the world, we deliver wireline and wireless connections to more Canadians in more cities, towns and smaller communities than ever.
We're working to connect Canadians by:
Investing more than any other Canadian communications company in advanced networks and innovative services, working with government and other partners to roll out better broadband in rural and remote locations, and providing programs for schools and students.
Collaborating with Indigenous peoples in more than 30 rural and remote First Nation communities in Nova Scotia, New Brunswick, Québec and Ontario, the Bell Network team continues to work directly with the leadership of Indigenous communities, in partnership with federal and provincial governments, to bring high-speed fibre Internet connections to homes, businesses and community centres.
Assisting Canadian families who may struggle to afford access to home Internet. Bell and other participating Internet service providers fund the federal government program Connecting Families, which offers Internet access to eligible families for $20 a month, and in 2022 expands to include low-income seniors.
Refurbishing company computers, printers and other electronic devices that are no longer needed, and donating them to families and schools through the national Computers for Schools Plus program.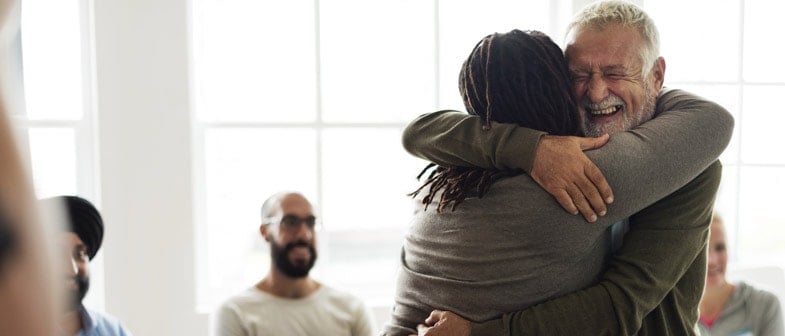 Community investment and team giving
Being an engaged corporate citizen has been central to our identity for 142 years. This includes our Bell Let's Talk mental health initiative, a range of other community projects and sponsorships, as well as the generous volunteerism and charitable giving of our team members.
We support more than 1,900 community organizations across the country each year through:
Our Bell team members are highly engaged in charitable giving and volunteerism to make the world a better place. We're proud to help amplify their initiatives by matching donations that employees make to registered Canadian charities of their choice, up to $1000 per employee per year. In addition, Bell also provides team grants to charities based on, and in recognition of, the volunteer time commitments of our employees and retirees. Through the Bell for Better Team Giving Program, Bell team members and retirees donated more than $2.5 million to charities in 2021.
Partnering with a wide range of youth-oriented organizations such as Kids Help Phone, the Canadian Centre for Child Protection (including Cybertip.ca), and MediaSmarts, as well as programs like Backpacks for Kids, RE*Generation, and Computers for Schools.
Partnerships with over 100 local Chambers of Commerce to help fuel economic development and support community-building projects.
Year-round sponsorships: we are proud to partner with some of the best sport organizations and festivals across the country. From Calgary Stampede to TIFF to Festival d'été de Québec, these events celebrate culture and community spirit, create impact locally and from coast to coast, and are a driving force behind the economy.
During the COVID-19 pandemic, we provided more than 16,000 wireless devices to health care and social agencies, and 1.5 million masks to frontline workers throughout Canada.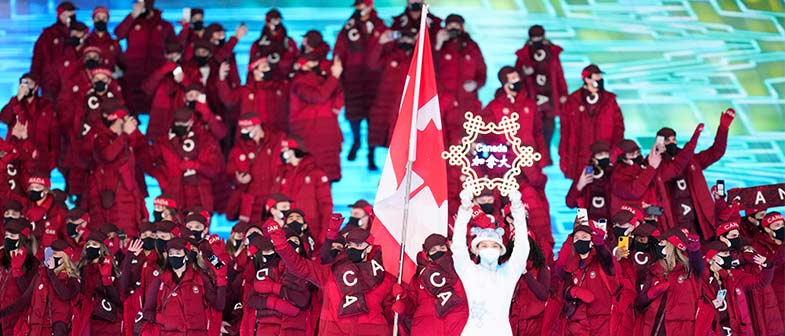 Helping Canadian athletes achieve their Olympic and Paralympic dreams
Canada is a sporting nation, inspired in every community by the passion and performance of the Canadian Olympic and Paralympic Teams. At Bell, we appreciate the hard work and dedication that our athletes put into their sports and we recognize the financial support needed to help them perform to their full potential.
We're investing in sport and Canadian podium success in multiple ways:
Bell has been a proud supporter of the Canadian Olympic Team since 1996 and the Canadian Paralympic Team since 2012. Our funding goes into the national sport system to support athletes in their path to the podium via Games preparation, high performance funding, system excellence, next generation support, education and community outreach.
In addition to overall Team Canada support, Bell provides athletes with a phone and service to ensure they are able to stay in touch with their support system and use the applications that help them train each day. Over the past 25 years, the Bell Athletes Connect program has benefited over 10,000 athletes.
Bell is working with National Sport Organizations to help expand access and programs for athletes across the country – including Swimming Canada and Athletics Canada.
Better workplace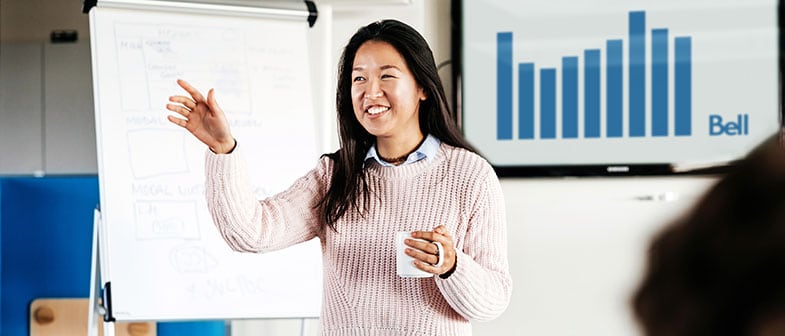 Fostering an inclusive culture
We're a diverse society, and that's why we're committed to fostering an inclusive, equitable and accessible workplace where all team members feel valued, respected and supported.
Recognized as one of Canada's Best Diversity Employers for the fifth year in a row, we embrace a diverse, equitable and inclusive workplace, including:
Support of employee-led resource groups, made up of 4,000+ engaged members, such as Women at Bell, Black Professionals at Bell, and Pride at Bell, enabling team members to connect across the organization with fellow team members to share resources and experiences.
Our supplier diversity program promotes equal sourcing opportunities to diverse suppliers, which allows us to better reflect the diverse customers and communities we serve. Businesses include:
Canadian Aboriginal and Minority Supplier Council (CAMSC),
Women Business Enterprises (WBE),
Canadian Gay & Lesbian Chamber of Commerce (CGLCC),
Inclusive Workplace and Supply Council of Canada (IWSCC),
Canadian Council for Aboriginal Business (CCAB)
Bell is a signatory of the Catalyst Accord 2022 and a member of the 30% Club. In 2021, we exceeded our 2021 targets with women now representing 36% of BCE's full Board of Directors, and 38% of non-executive Board members. We also continue to work toward our goal of 25% BIPOC representation in senior leadership by 2025.
Bell is an advocate and supporter of programs that advance opportunities for women in science, technology, engineering and mathematics. We are a partner of Women in Communications and Technology (WCT) and place emphasis on recruiting and developing women for STEM-related roles at Bell.
We partner with leading inclusion-focused organizations to apply best practices, support recruitment strategies and provide our team members with access to events, mentoring and networking opportunities, and other professional development resources, like our conscious inclusion leadership course for all people leaders. Our most recent partners include Ascend Canada, Indigenous Works, Black Professionals in Tech Network, Catalyst and Lime Connect.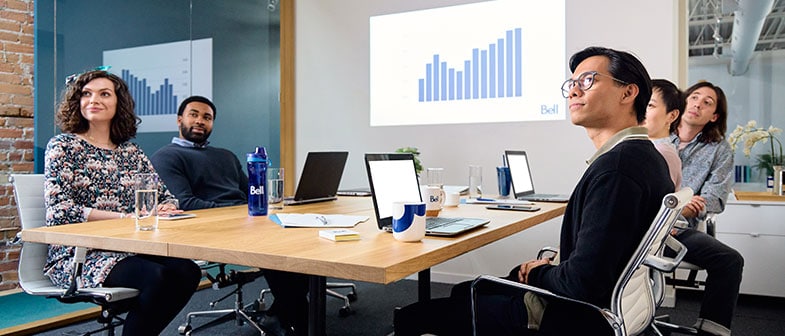 Nurturing a healthy workplace
We seek to provide a safe and healthy workplace and provide our team members a variety of mental health education, events and wellness programs.
Our workplace initiatives for mental health and wellness include:
Workplace Mental Health Leadership certificate program: the world's first university certified program developed with Queen's University and Morneau Shepell is mandatory for all our people leaders to strengthen the understanding of workplace mental health issues, how to support team members and the business case for good workplace mental health.
Online interactive mental health training is available to all employees, providing them with strategies to help improve their mental health and support others.
Over 1,300 mental health events offered across Canada since 2010 in support of Bell Let's Talk Day, Mental Health Week, Mental Illness Awareness Week and National Suicide Prevention Day. These events engage and educate employees, create a supportive and inclusive environment and provide access to mental health information from health care organizations, professionals and persons with lived experience.
Our family-friendly policies include enhanced maternity/parental benefits and work from home flexibility to help make it easier for team members to balance family and work.
Services for team members include: Employee and Family Assistance Program, Telemedicine, Digital Cognitive Behavioural Therapy, unlimited coverage for psychological benefits coverage, access to videos and podcasts featuring expert advice on mental health and much more.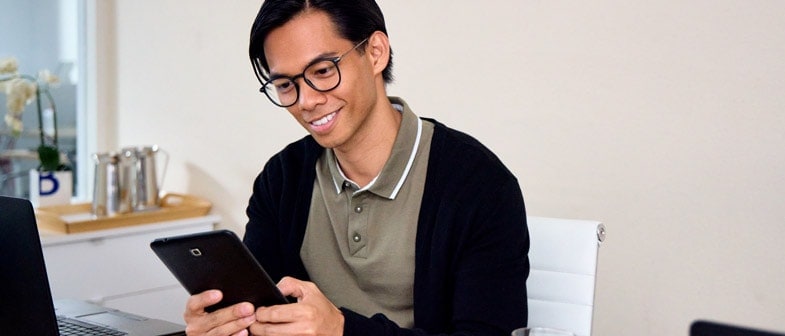 Supporting employee growth and development
Our career development strategy and suite of offerings empowers team members to take ownership and achieve their career goals.
Committed to sustaining a high-performance culture, we strongly support continuous learning, leadership development and award-winning programs for team member engagement.
Visit Jobs@Bell.ca.
We are better when we invest in our team's development through:
Growth and career development: Bell U, a virtual university, provides opportunities for team members to develop the skills needed to move into a new role by obtaining professional designations and qualifications in high-demand, technology-focused areas.
Helping our team members become effective and confident leaders. Bell's Leadership Development Pathway provides team members with a focused development plan to strengthen the skills, behaviours and performance that will help them succeed at each level.
Providing meaningful opportunities for our next generation of leaders by investing in programs for recent graduates, interns and summer students. By dedicating special attention to youth, we make sure that our future leaders have all the tools and resources available to succeed in the workplace.