Innovation for all with the Motorola Edge+.
Motorola continues to push the boundaries and bring you smartphones that do it all. The latest addition, the Motorola Edge+, delivers 5G speeds, two days of battery life1 and an incredible 108MP camera system.
Motorola Edge+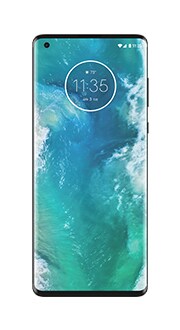 Edge-to-edge entertainment, at its best with the 6.7" OLED display
A long-lasting battery that charges quickly
Get access to Canada's fastest national 5G network2 with this 5G-capable device
Motorola. Best with Bell.
Unlock the full potential of Motorola's first 5G-capable devices on Canada's fastest 5G network.3
Outside of 5G coverage areas, experience incredible speed on Canada's best national 4G LTE network.4
Get the most out of your Motorola device when travelling – Bell offers the most LTE roaming destinations.
Everything you do is better on a better network – and think of the thousands of things you do.
View our amazing selection of Motorola smartphones.