The best of Huawei.
Even better with Bell.
Featuring the world's best smartphone camera1, an incredible long-lasting battery, gigabit-class speeds and a stunning screen, the Huawei P30 Pro has everything you should look for in a truly great smartphone.
Huawei P30 Pro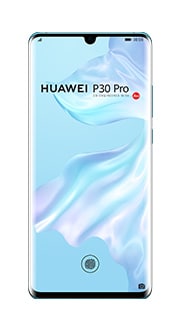 The best smartphone of the year2
Revolutionary quad-lens Leica camera with 50x digital zoom
Impressive, long-lasting battery with Wireless Reverse Charging
Huawei P30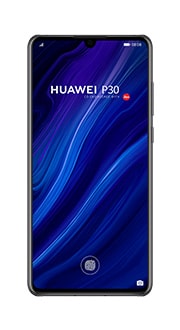 Huawei. Best with Bell.
With Bell, you get 66% more LTE coverage and 42% faster download speeds across Canada than on the next-largest national network.3
The Huawei P30 Pro is a Gigabit-class phone built to take advantage of Canada's best network.4 Now with theoretical download speeds of up to 1.1 Gbps (expected average speeds of 25–220 Mbps) in select cities like Toronto and Kingston, with more coming soon.3
Get the most out of your Huawei device when travelling – Bell offers the most LTE roaming destinations.
Everything you do is better on a better network – and think of the thousands of things you do.
View our amazing selection of Huawei smartphones