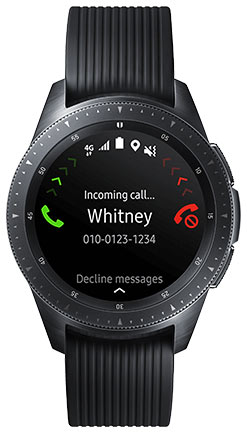 Stay connected with just your watch
Stay connected without your phone with the Samsung Galaxy Watch. It has a long-lasting battery1, built-in cellular technology, and uses your phone's wireless plan features, so you can send texts, get emails and even make calls directly from your watch – all on Canada's best2 and largest LTE network.3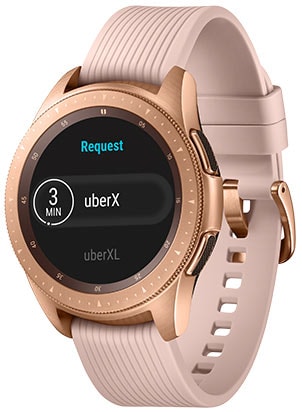 Built for your lifestyle
Everything you need to stay up-to-date is now right at your wrist. Start your day with a personalized daily briefing based on your unique lifestyle, or get ahead of your to-do list with helpful reminders. With a large selection of apps available for the Samsung Galaxy Watch, staying organized has never been easier.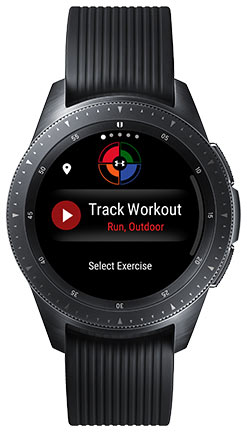 Stay fit and healthy
The Samsung Galaxy Watch is like having your own personal trainer that provides customized workouts for your unique needs. Raise the bar on your workouts with fitness tracking and motivational feedback on up to six activities at once, or get a better understanding of your sleep habits with a log that tracks your sleep in four stages.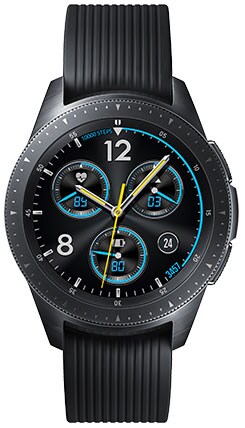 Samsung Galaxy Watch. Better with Bell
With Bell, you'll get access to Canada's best and largest LTE network.